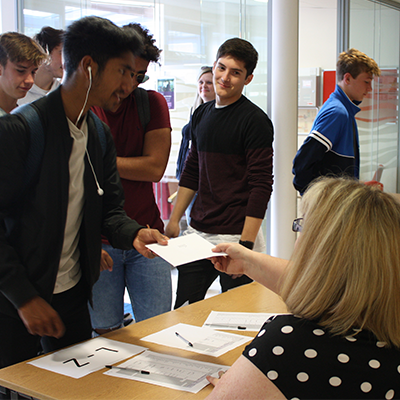 17th July 2018
Thursday 23 August 2018
Pupils may collect their provisional results from the school reception in person between 10:00am and 11:30am.
After this time, any uncollected provisional results will be posted to the pupil's home address. If a pupil expresses a wish for someone else to collect their results (eg parent, grandparent) we ask that the person collecting has with them photo identification and a letter from the pupil giving permission to collect the results on their behalf.
We regret that it is not possible for us to give the results over the phone, by email or by fax.
Please keep us up to date with your contact email and postal address, so that we are able to supply you with the information you will require for the collection of Certificates in December 2018, and to ensure that any posted provisional results slips are sent to the correct address.