Shop Local with #CamsCommunity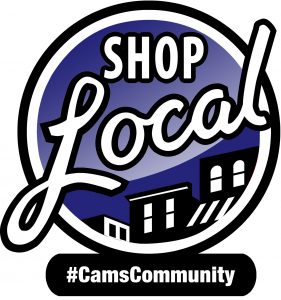 At Cams Hills School, we believe in the importance of community and are committed to strengthening links with local businesses. Therefore, this year we have launched a #CamsCommunity "ShopLocal" initiative to support the Fareham area, giving local shops and amenities a platform to reach our CHS community.
If you are a business that would like to get involved, please contact us at Cams Hill Office for more information.
Companies joining us for our first evening:
Lily Anna Rose Stationery
Personal Trainer Reece Colbourne
Notice
Cams Hill school are working with the above companies as part of an initiative to advertise local businesses to the community. Cams Hill School is not liable for any sub-satisfactory experience you may have with the above companies or any company that the school may work with, any problems or grievances should be taken up with the companies themselves and not Cams Hill School.