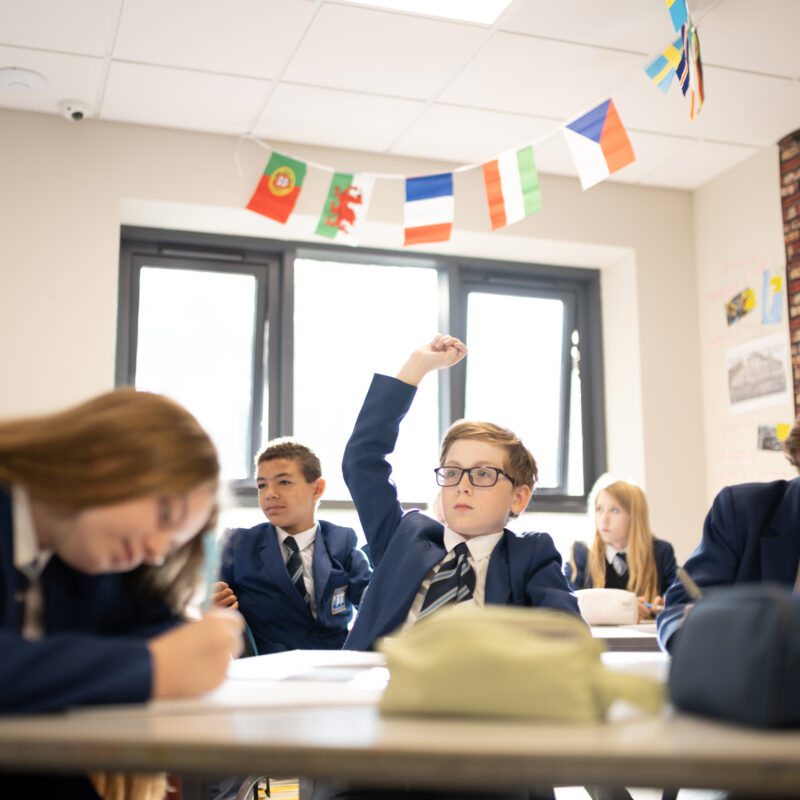 Department Ethos
History provides a window into the past. It affords us an opportunity to investigate the lives of those who lived before us. We can learn of mankind's great inventions, discoveries and successes, and the tragedies of corruption, war and disease. History allows us to understand how ideas and societies have developed, to explain the world we live in today. Studying History allows us to become critical thinkers who recognise that interpretations of History change between generations. History is who we were and who we are, allowing us to forge a sense of identity and belonging.
"Those who do not remember the past are condemned to repeat it." – George Santayana

"We are not makers of history. We are made by history." – Martin Luther King, Jr.

"A people without the knowledge of their past history, origin and culture is like a tree without roots." – Marcus Garvey

"History, despite its wrenching pain, cannot be unlived, but if faced with courage, need not be lived again." – Maya Angelou
Learn more about History at Key Stage 3
The History curriculum at Key Stage 3 aims to provide pupils with a rounded education of British, European, world and local history. Pupils will develop their core knowledge of history by identifying key events, individuals and changes, while also recognising the experiences of ordinary people through time. They will build a chronological understanding of events to build a 'big picture' of the past.
Pupils will develop their historical thinking using a range of key concepts including cause and consequence; change and continuity; social diversity; interpretations and historical significance. They will investigate these concepts through enquiry based learning and the use of evidence. Pupils are taught to see history as an interpretation that can be challenged, and pupils will be encouraged to make their own judgements on the past.
Pupils study Key Stage 3 History in their tutor groups.
Learn more about History at Key Stage 4
The Cams Hill School History Department offers the AQA GCSE History course. All History specifications require pupils to study a mix of history across different time periods. The content will consist of: a thematic study, a British depth study, a study of an historic environment, a period study and a modern depth study. Pupils will study the following topics:
Thematic study: Britain: health and the people, c1000 to present day
British depth study: Elizabethan England, c1568-1603
Historic environment: location to be confirmed by AQA but will be linked to the British depth study (for example, a Tudor stately home)
Period study: Germany, 1890-1945: Democracy and dictatorship
Modern depth study: Conflict and tension in Asia, 1950-1975
Assessment
There are two exams, both of which will be in the summer of Year 11.
Paper 1: Understanding the modern world, 2 hours, 50% of final grade.
Paper 2: Shaping the nation, 1 hour and 45 minutes, 50% of final grade.
Additional information
GCSE History is a demanding yet rewarding subject which is well regarded by colleges, universities and employers. Pupils will develop a broad knowledge and understanding of the past which will help them to explain the world in which we live today.  The course involves a lot of reading and writing and those pupils who have opted for it in the past have found that they have experienced a very interesting, informative, thought-provoking and enjoyable two-year course. Furthermore, pupils who study GCSE History develop their critical and analytical thinking skills and the ability to construct supported arguments. These transferable skills are invaluable in many different situations and for many careers.
Pupils are taught in groups of between 20-30, mixed ability classes.
Extra-curricular opportunities
Catch up and revision classes for Key Stage 4
Pupils in Year 9 have an opportunity to visit the First World War Battlefields of France and Belgium
Year 11 pupils will go on a trip to Hampton Court Palace to study life during the Elizabethan Era
Links and downloads
http://www.aqa.org.uk/subjects/history/gcse/history-8145
http://www.aqa.org.uk/subjects/history/gcse/history-8145/assessment-resources
Download History Learning Journey Sept 2020
Download Y10 History Newsletter December 2020
Download Y11 History Newsletter December 2020
Download KS3 History Newsletter January 2021