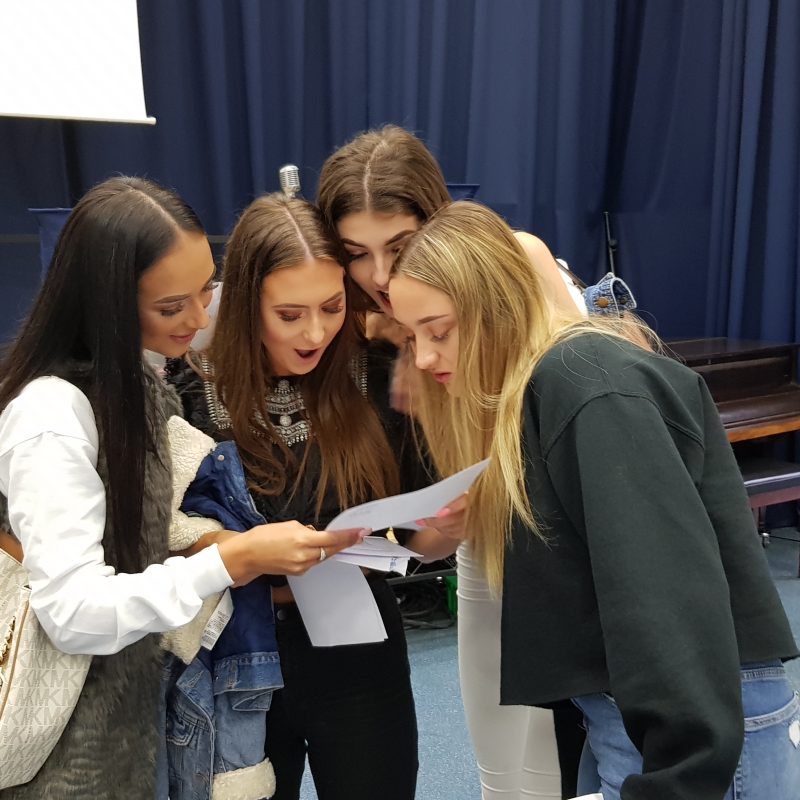 The 2018 provisional school comparison data is now available to view.
CONGRATULATIONS CLASS OF 2018
TO ALL OUR YEAR 11 PUPILS, STAFF AND PARENTS/CARERS ON FABULOUS 2018 GCSE EXAM RESULTS
Cams Hill School is incredibly proud of the class of 2018 who collected their GCSE exam results today. They worked hard in a really difficult year with great support from teachers, parents and carers to achieve some fantastic results!
Class of 2018 is the cohort who have been taught the new specifications in the large majority of subjects for the first time; all now with numerical final grades ranging from a grade 9 (higher than an A*) to 1.
In a year where National media has described a Grade 4 as being a 'good pass', equivalent to a C grade, we are delighted that so many of our pupils at Cams Hill have achieved this 'gold standard' and a large percentage achieved a grade 5 or above. Our results continue to improve (*all data below is provisional data and is subject to change)
82% 4+ English and Maths (up 2% on 2017)
57% 5+ English and Maths (up 11% on 2017)
86% 4+ English
70% 5+ English
88% 4+ Maths (up 4% on 2017)
68% 5+ Maths (up 16% on 2017)
42% of our pupils achieved the EBACC* (up 5% on 2017)
David Chen achieved grade 9s in ALL his subjects and an extra A* in Further Maths. In a year when only the very top few percent of pupils(732 in total according to BBC News) from across the country will be awarded grade 9s this is a phenomenal achievement. Huge congratulations David!
The following pupils achieved extremely high grades in their GCSE results;
Max McIntyre; Joe Garland-Johnson; Naomi Costello; Hameem Khan; Rory Taylor; Rosie Willoughby; Harry Shackleton; Holly Cadle; Amy Maxwell; Claire Roche; Ben Cross; Emma Handley.
*All data is provisional