Weekly Message 77 – 10 July 2020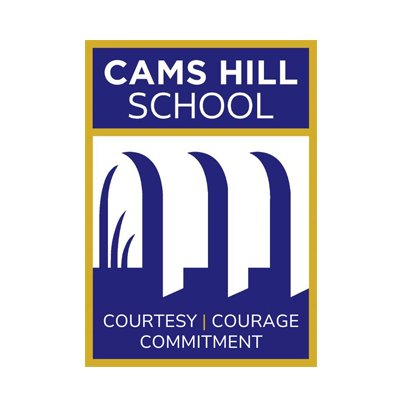 10th July 2020
Weekly Message – Issue 77
As we conclude the penultimate week of the Summer Term, we remind pupils, parents and carers that home learning continues next week via the Cams Hill Online Classroom (CHOC) with all teachers continuing to deliver a mix of live and recorded online lessons.
As per the calendar, school will close at 1230 on Friday 17 July 2020.  Mrs Lawrence (Assistant Headteacher) has written to parents/carers of Year 10 pupils about GCSE summer-work and parents/carers of Year 9 pupils about pre-GCSE summer work for pupils to begin independent preparations for their Key Stage 4 studies.
Mrs Harrison-Jones (Headteacher) has written to all parents/carers following the release of the Government guidance last Thursday, regarding plans for September 2020 when all pupils and staff will return to school.
Over the coming week, alongside home learning, teachers will continue to work together organising, sequencing and finalising the curriculum they will deliver to pupils on their return and planning the lesson content to deliver this curriculum.
Please read on, to learn about what else has been happening this week
---
Virtual Sports Day results are coming in thick and fast!
Pupils have been invited to complete 8 activities (stations), each 30 seconds long and then input their results using the link provided at the end of this article or on the last slide of the PowerPoint that Mrs Holden sent out on Sunday (the second one 😊). Some pupils have completed activities in Key Worker School, and many are taking part at home.
Participation earns house points and at the moment Endeavour are leading with Warrior in last place.  Deadline for completion is Wednesday 15 July so everything could change.  Good luck everyone.
 Please click here to enter your results once you have finished all the activities.
---
CamsCreative Art Competition and YouTube Channel
Well done to everyone who took part in this year's Cams Creative Art Competition. We hope you enjoyed getting involved in creating artwork around the theme of 'A Moment In Time' – taken from this year's GCSE exam paper.  Please watch the video to find out who the winners are youtu.be/RwURqxC9upU.
We are really pleased to announce that we have also created our very own You Tube channel where you can watch the competition video and other celebration galleries in addition to our Year 10 tutorials.
https://www.youtube.com/channel/UC6UfmW0QH9WnK9jCUV8teng Please do take a look.
The winners are:
Staff Category – Mr J Rodriguez
Runner Up – Mrs J Salt
Fine Art Category – Jess M
Runner Up – Amy L
Photography Category – Hollie T
Runner Up – Caitlin M
Mixed Media Category – Emily S
Runner Up – Amelia S
3D Category – Alex M-H
Runner Up – Amelia M-S
---
Big Ideas Semi-Final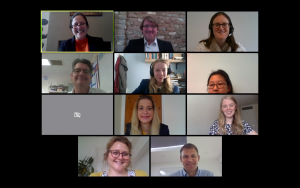 Once again, Cams Hill School pupils have taken part in the Big Ideas initiative run by 'Solutions for the Planet' where they are encouraged to come up with their own ideas to protect and improve the environment.
Three teams, through incredible hard work, made it through the virtual semi-finals, which took place via Zoom on Tuesday.
I am delighted to say that the Cams Hill group 'Minibines' gained first place in their semi-final, pushing last year's national winners into second place.  They will go forward to the national final to be held at the Houses of Parliament in November.
The other two groups, 'Soundi' and 'Hydro Cleaner', both won a special commendation from the judges in their respective semi-finals.
A huge well done to all who took part.
---
Key Worker School – End of a Chapter
With mixed emotions our 'normal' Key Worker School concluded this week (it continues next week, mornings only).  So, in true Cams Hill style, we ended on a high with a barbeque and ice cream.
We were treated to some sunshine and warmth and ate delicious food prepared by the fabulous catering team; a delightful way to celebrate the last 15 weeks of Cams Hill Key Worker School.  The music choice from the lovely Mr Anderson-Poore was dubious (80s 'classics', apparently) but you can't have everything 😊
Thank you for everyone's support with KWS.  In a strange way, we'll miss our KWS Family.  Have a lovely and safe summer and we'll see you all in September.
Miss Noble, Mr Anderson-Poore and Mrs Brooker
---
Get in Touch
If pupils are still not able to access CHOC, please email the Year Teams using:
y10-2020@camshill.com
---
Assemblies
The Heads of Year conclude each week with a short assembly to update, share information and to keep-in-touch with pupils in their year groups.
Assemblies for the week will be posted on our new Vimeo Assemblies channel by the end of every Friday: https://vimeo.com/channels/1579277
---
The Headteacher's blog contains more informal reflections and is available here:
https://camsheadteacher.wordpress.com/