Weekly Message 67 – 24 April 2020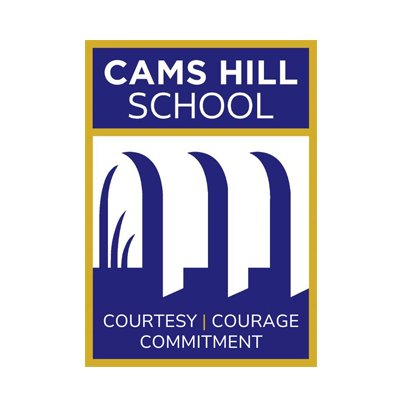 24th April 2020
Weekly Message – Issue 67
Welcome back to all our readers as we begin the Summer Term 2020.
We hope that pupils, parents and carers were able to enjoy the Easter break in some way or another under the current circumstances.
As we start the new term, we are focusing our attention on continuing to provide work to support home learning; we hope that pupils, parents and Carers have had the opportunity to watch a video message from Mrs Harrison-Jones which includes information about our intention with home learning.
https://tinyurl.com/camsghj22042020
Teachers are also busy determining Centre Assessment Grades for the Year 11 pupils who are no longer able to take their GCSE examinations and keeping up-to-date with government guidance to inform contingency planning with regard to other activities that would have taken place over the coming weeks.
We endeavour to keep pupils, parents and carers reassured and up-to-date in this ever-evolving landscape. As well as the video earlier this week, Mrs Harrison-Jones has also written to parents and carers today; should you not be in receipt of this letter, and other communication from the school, please let us know using office@camshill.com
---
Aeroplane Easter Challenge and Other House Challenges

Thank you for all the entries to our Easter Egg competition via the 'Aeroplane' video.  Our winner was, M Dickens, whose estimate was the closest … the total number of eggs featured in the film was 81!
An Amazon Voucher will be flying its way over to our winner very soon.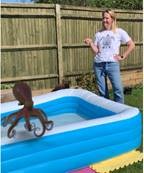 Pupils need to keep their eyes open for other House Challenges that will be shared via their school emails – this week. Mrs Holden has already set the challenge of creating 3D animal pictures … see if you can top hers!  All entries will be rewarded with House Points and the winner will win an Amazon Voucher.  Please send entries to housechallenge@camshill.com.
The deadline is Monday so get snapping 🙂
---
Pupils' School Email Accounts
We ask that pupils routinely check their school email inbox for useful information and messages from their teachers, tutor and Head of Year. If pupils are having trouble accessing their account and/or have forgotten their username and password we ask that they contact ITSupport@camshill.com
---
New Year 7 September 2020
For the new Year 7 intake September 2020, we will shortly be sending out our 'Welcome Pack' which contains a wealth of information to enable families to prepare for the transition to us in September. Please be assured that supporting pupils with transition remains of utmost importance to us.  Our Year 7 team is in liaison with Year 6 teachers in all 26+ junior/primary schools to gather necessary information and we remain committed to offering pupils/parents and carers a supportive transition experience despite current circumstances.
---
Facebook and Twitter
Please do keep visiting our Facebook page and Twitter @cams_hill account to for some useful tips and information and to 'keep in touch' with the school.
---
Eton X – Courses for Year 10 and 11 Pupils
Mrs Newman (Head of Year 11) has sent a letter to all Year 10 and Year 11 pupils this week to promote an extremely exciting training opportunity provided by Eton College. This is an opportunity not to be missed, so please take a look and sign up if this is of interest.
---
Big Ideas Project
Earlier this year the school held a 'Big Ideas' day; this is an initiative which encourages pupils to come up with their own solutions to environmental issues.
Following on from the successful 'Big Ideas' day earlier this year I am delighted to inform you that three teams have made it through to the semi-final which will take place by video link this year.  They are:
Minibines, comprising of K Axelsen, C Zumpe, R Zhou, P Chau and S Thompson
Hydrocleaner, comprising C Williams, A Moorhouse, L Askew, I Cook A Malik and C McIntosh
Soundi, comprising of L Hearsey, C Lovett and E McGregor.
A huge thank you must go to each group for all their hard work, and congratulations for making it so far.
---
Key Workers School
It's been a packed week back at Key Worker School, a variety of different things going on … lemon drizzle cake, time capsules, egg parachutes, stone painting and rocket launching with Mr Gibson.
We are so proud of our Cams Hill School community – the parents/carers who are working and keeping essential services going, our staff at Key Worker School and the amazing children who are pretty much throwing themselves at anything our staff decide to do.  #CamsAndProud doesn't even come close.
We've also been spoilt by the kindness of our local community and a local bakery who sent us delicious cupcakes to enjoy.  Again – we are overwhelmed and so grateful for the support of local business and our community.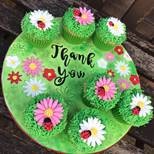 ---
Mental Health and Wellbeing
Please visit the Hampshire CAMHS website and the Hampshire CAMHS Innovations and Events Facebook Page for some useful information for parents/carers in and around emotional and mental well-being.
Hampshire and Isle of Wight Educational Psychology Telephone Support Line is Now open to parents / carers
For parents/carers to access for any queries relating to the emotional wellbeing of the children they are caring for. Please phone the number below for your local area:
North (Basingstoke): 01252 814835
South (Havant): 023 9244 1497
East (Rushmoor): 01252 814729
West (Winchester): 01962 876239
Isle of Wight: 02392 441497
---
Other useful links
Hampshire CAMHS Innovations and Events (@Hampshirecamhs1)
Apps
ThinkNinja
Calm
Websites
https://www.headstogether.org.uk/
https://www.annafreud.org/what-we-do/anna-freud-learning-network/coronavirus/
Twitter
@HANTS_CAMHS
@YoungMindsUK
The Headteacher's blog contains more informal reflections and is available here:
https://camsheadteacher.wordpress.com/