Weekly Message 63 – 13 March 2020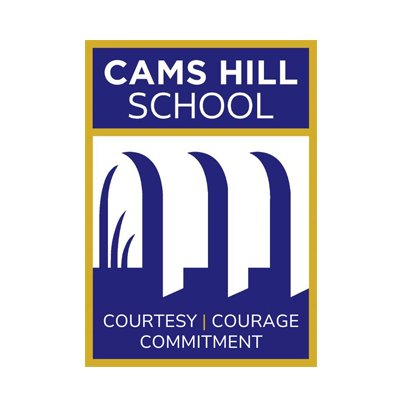 13th March 2020
Weekly Message – Issue 63
Credit Averages for this week
(Thursday 5 March 2020 to Wednesday 11 March 2020)
Year 7              5.90
Year 8              5.68
Year 9              6.07
Year 10            5.37
Year 11            3.39
Well it has been an interesting week!
We aim to keep pupils, parents and carers up-to-date with the school's position with regards to Coronavirus as we follow guidance from the Department for Education and Public Health England. Two communications have been sent to parents/carers from the Headteacher this week.
Despite the significant (behind the scenes) planning taking place to cover all eventualities over the coming weeks, it has been business as usual in school with so much going on both inside and outside the classroom. Please do read on …
---
School Council
The School Council, led by pupils, offers the opportunity for pupils to share their thoughts and ideas about the school community and how we operate within it.  This week, as well as answering questions, Mrs Harrison-Jones shared with pupils all the plans for Friday's non-school uniform day in aid of Sport Relief.  She also spoke about Coronavirus and the potential implications for the school.
Ms Noble spoke with pupils about the Rewards Hub and incentives for pupils, to encourage them to achieve the most credits and secure their time in the hub.  Ms Noble also touched on the school's eco-strategy and what Cams Hill are doing for the environment.
---
Sport Relief
This week there has been a buzz of excitement as Cams Hill School geared up for Sport Relief. Our aim has been to try and raise £2020 for 2020 and our staff and pupils have not let us down.
Friday reached a high point with leg waxing courtesy of Mr Annison, Karaoke with Mr Charles, Table Tennis with Mrs Harrison-Jones and Mr Hudson.
Pupils and staff alike have cycled (and rowed) their socks off since Wednesday as part of our #EddieChallenge … an attempt to beat the impressive mileage of Eddie Izzard's 29 marathons.  With the help of Pure Gym – North Harbour, Cams Hill have been able to set up a dream team of cyclists and rowers to take us as close to 754 as we could.  It was close and at one point on Friday it looked doubtful … however, Cams Hill cannot be defeated and our Year 10 blasted us home in the final hour.
_____________________________________________________________________________________
Eco-Strategy
Things at Cams Hill School have been progressing with our Eco-team and we are proud to announce our collaboration with the Gosport Wombles and Solent Final Straw.
We have had the honour of Nellie Fish for the last week, signifying the devastating impact of plastic pollution on our sea-life.  We have also been lucky enough to have a visit from The Portsmouth News who ran an article on this and the work we are going to do in the community with the help of the Gosport Wombles.  The article can be seen below:
https://www.portsmouth.co.uk/education/plastic-collecting-final-straw-solent-fish-appears-fareham-school-children-work-protect-environment-2223416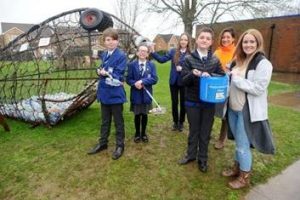 The Headteacher's blog contains more informal reflections and is available here:
https://camsheadteacher.wordpress.com/
---
Key Dates
March 2020
Monday 16
Year 7: Art Trip Southampton Gallery (1 of 3)
Tuesday 17
Year 7/8 Girls: Hampshire RFU Schools Rugby Festival (Southampton RFC)
Year 11: Parents Subject Evening (2)
Wednesday 18
Year 7: Art Trip Southampton Gallery (2 of 3)
Year 11: GCSE Drama Practical Exam
Acting Academy
Thursday 19
Jazz Cafe All day rehearsals
Year 7: Art Trip Southampton Gallery (3 of 3)
Year TBC: Jazz Cafe
Friday 20
Year 9: Fareham Schools Debating Competition – Fareham College
Year 10: Child Development Trip to Fareham College
#HotchocFri
---