Weekly Message 57 – 24 January 2020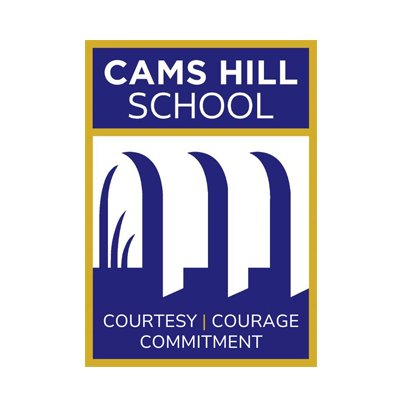 24th January 2020
Weekly Message – Issue 57
Credit Averages for this week
Year 7              5.66
Year 8              5.50
Year 9              6.46
Year 10            4.11
Year 11            2.35
INSET Days
A reminder to parents and carers that the school is closed to pupils for staff professional learning activities (INSET) next Friday 31 January and on Friday 14 February 2020.
Friday 31 January 2020 is our 'Common Closure Day' when we work with several local secondary schools in collaborative professional learning and the sharing of best practice.
---
Parent, Carer & Professional (PACE) Events 2020
On 31 January 2020, we are hosting a PACE Event which will offer sessions and information stands on a variety of key relevant topics for young people's health and wellbeing.  Please take a look at the leaflet (link below) for more information and if you are interested in attending, please book directly with CAMHS as per the leaflet below
---
Year 11 Hospitality and Catering Visit – Fareham College Training Restaurant
On 15 January, Year 11 Hospitality and Catering pupils spent the day at Avenue 141, Fareham College Training Restaurant. The visit aimed to inspire and support development in menu planning and food styling. Pupils also gained an understanding of job roles and responsibilities and qualifications required for each stage.
It was an action-packed day and pupils were treated to sessions that included mocktail making, napkin folding and the omelette challenge. The main event was an exquisite three course meal that included a range of dishes all presented to an extremely high standard: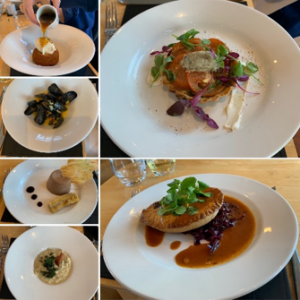 Mussels Mouclade (curry, parsley and cream broth)
Jerusalem Artichoke Risotto (with crispy kale, pancetta and toasted pumpkin seeds)
Venison and Celeriac Pie (with braised red cabbage and red wine sauce)
Chocolate Bavarois (with gazed banana and tuile biscuit)
The session closed with a tour of the kitchen and Q and A session with the Head Chef which gave pupils further valuable insight into the Hospitality and Catering industry.
---
Mock Interview Day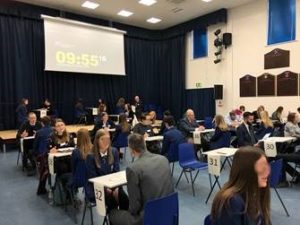 This week was an exciting opportunity for Year 10 who experienced first-hand the working world, via our Cams Hill School "Mock Interview Day" arranged by Mr Purslow.  On Wednesday, the school was proud to welcome over 60 local business people who took time out of their busy schedules to interview our pupils.
The experience not only offers them the opportunity to build on their speaking and listening skills, but also starts to get pupils really thinking about the type of professions and jobs they would like to do post school. We would like to take this opportunity to thank all the businesses and charities involved in making the day such success.
---
Recycling Schemes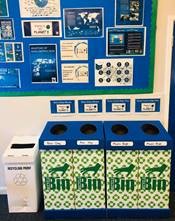 We're CamsAndProud to be launching two new recycling schemes this term!
We are now part of the Terracycle Bic Recycling Scheme, which means most writing equipment can now be sent away and made into something new! Each classroom has a collection box and poster to try and remind the whole Cams Hill Community that we should be disposing of plastic responsibly.
We are also now taking plastic carrier bags which will be delivered to Sainsburys as part of their recycling scheme.
It's so hopeful to see our pupils understanding the issue with plastic and our environment and starting to respond by making the right choices. #ThereIsNoPlanetB
If any parents or carers would like to send in their plastic bags or pens, we are happy to receive them.
---
The Headteacher's blog contains more informal reflections and is available here:
https://camsheadteacher.wordpress.com/
---
Key Dates
January 2020
Monday 27
Full Board of Governors Meeting
Year 10: D of E Bronze Award (expedition training and assessment) Parent Meeting
Tuesday 28
Wednesday 29
Acting Academy
Thursday 30
Friday 31
INSET Day: Common Closure
NHS PACE Event (SBR)
---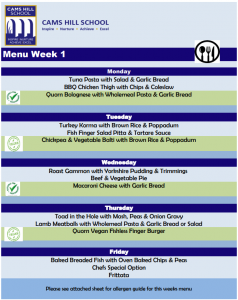 Allergen – Mains
Allergen – Sides