Weekly Message 54 – 20 December 2019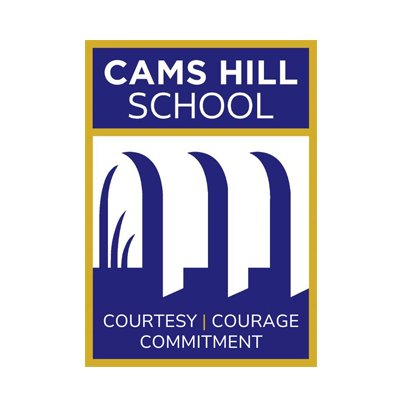 20th December 2019
Weekly Message – Issue 54
Credit Averages for this week
Year 7              5.80
Year 8              5.81
Year 9              4.01
Year 10            3.49
Year 11            2.78
We have reached the end of term!
Pupils have enjoyed their non-uniform day today bringing in items for us to take to the Gosport and Fareham Food (Basics) Bank. Along with donations for Mission Christmas, our Reception area is bursting; it is heart-warming to experience the generosity of our school community. Thank you!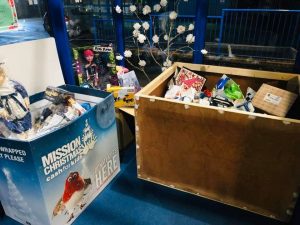 All year groups have attended their Celebration Assemblies this week, with Year 11 attending theirs today. So many pupils have achieved so much this term in a variety of subjects and activities and they should all be very proud of themselves.
We return to school at 0830 on Monday 6 January 2019 for a normal school day. In the meantime, we wish all our pupils, parents, carers, staff and wider community a very Merry Christmas!
Please read on for more information about our last week of term …
---
Care Home Christmas Party
Our Year 8 pupils raised an amazing £1374.52 for our Senior Citizens Christmas party which we hosted here in school on Monday afternoon.
All who attended had a fantastic festive time which included singing, dancing, eating, present giving and chatting. Many of the Senior Citizens shared their memories with our pupils; our oldest guest was an amazing 103. Thank you to all parents and carers who supported our pupils in fund raising enabling us to host such a fantastic and worthwhile event.
---
Kindness at Cams Hill School
The Kindness group is going from strength to strength. This half term we have arranged the foodbank donations (which have been amazing), sold Christmas baubles to raise money for the House Charities (Paying Forward messages of Christmas cheer) and have also been involved in the brilliant Senior Citizens' Christmas Party. As always, the pupils and staff at Cams overwhelm me with their kindness and generosity. 😊 Merry Christmas from Team Kindness.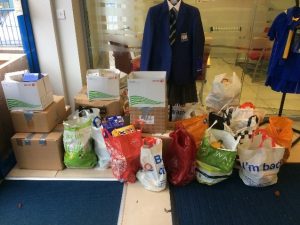 The first delivery to the foodbank, which was taken on Wednesday. The foodbank is full again!!!
---
Service Pupil Premium
The school can obtain funding based on the number of pupils who have a parent serving in the regular armed forces. Please see our website for information on how this funding is spent. If your child meets these criteria and you have not already informed us, please email office@camshill.com.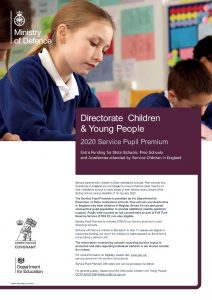 ---
Lost Property
Lost property will be in the Canteen during the first week of term. Please ask pupils to check in the Canteen if they have mislaid anything. We will dispose of items of lost property not collected by Friday 10 January 2020.
Black Regatta size 13 raincoat
Grey M&S hoodie 11-12yrs
Hurley blue hoodie
Adidas blue hoodie
Grey Tesco hat
Domyos pink fleece
Grey raincoat
George green hoodie
Regatta raincoat size M
Blue war prep jumper
Ben Sherman hoodie
Black/pink raincoat
Best life leggings
Co-op bag PE kit and blue/green raincoat
Pink/Black Nike bag
JD bag black/white PE kit
JD bag yellow/black PE kit
Pink/black bag with PE kit
PE kit in blue drawstring bag
Superdrug bag with PE kit
Black fighter bag with trainers
Black Nike show bag
Blue Berghaus raincoat
Blue drawstring bag PE kit inside
Portsmouth shoe bag
---
Acting Academy
Applications are now invited from pupils in Years 7 – 9 for Spring Term membership of Cams Hill Acting Academy. Places are limited so speedy responses are required.
Existing members only may pay online – please see application form for details or contact Mr Murton for more information via office@camshill.com.
The Headteacher's blog contains more informal reflections and is available here:
https://camsheadteacher.wordpress.com/
---
Key Dates
December 2019/January 2020
Monday 23 December - Friday 3 January
Christmas Holidays
Monday 6
First day of Spring Term
Year 9: Mathematics In-Class Assessments
Tuesday 7
Year 9: Mathematics In-Class Assessments
Wednesday 8
Year 9: Mathematics In-Class Assessments
Thursday 9
Year 9: Mathematics In-Class Assessments
Friday 10
Year 9: Mathematics In-Class Assessments
#HotchocFri
---
The menu will be released in January 2020.