Weekly Message 52 – 6 December 2019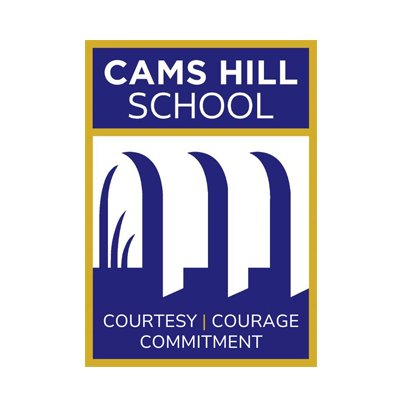 6th December 2019
Weekly Message – Issue 52
Credit Averages for this week
Year 7              8.5
Year 8              7.1
Year 9              8.9
Year 10            4.2
Year 11            3.8
On Thursday we welcomed back into school last year's Year 11 pupils to collect their GCSE Certificates.
With several months passed since they were last in school, it was lovely to hear about what they are up to. There was such a variety in the mix – apprenticeships, college courses, jobs; pupils were all pursuing areas of interest and enjoying new experiences. It is the end of a chapter and we wish them all the very best for the future.
The school has been buzzing with debate and discussion in the build up to our mock election. Pupils have been considering and reflecting on the manifesto's and what the outcomes of the election could potentially mean for them in the local area. Pupils vote next week – we will publish the results in next week's Weekly Message – it will be interesting to see if they reflect the 'real' election results.
As a school, we take pride in our uniform and have reminded pupils about expectations particularly with regard to blazers. Pupils must always have their blazers and they must be worn on arrival to all lessons. Outdoor coats can be worn over their blazers and removed ahead of their arrival to a lesson. We remind pupils and parents/carers that 'hoodies' must not be worn in school and thank you for your support in this matter.
What else has taken place this week…….
---
Geography Trip to Gunwharf Quays
Portsmouth is central to the work of GCSE Geographers in their studies of how cities in the UK adapt to changing circumstances.
The attempts at sustainability, as well as safety, accessibility and enjoyability that the Gunwharf Quays redevelopment demonstrates, make it an ideal place to visit, which is what our Year 10 Geography contingent did on Monday and Tuesday this week.
They conducted surveys of sustainability features (such as solar panels, recycling bins and rainwater harvesting) and ascended the Spinnaker Tower to see the geography of the city in glorious sunshine. Our pupils were commended for the excellence of their conduct by staff at the Spinnaker Tower and by a member of the public. Arriving back at school at 12.30, they spent the rest of the day writing up their research, critiquing it extensively (as the GCSE specification necessitates).
---
Art Workshop – Red Barn School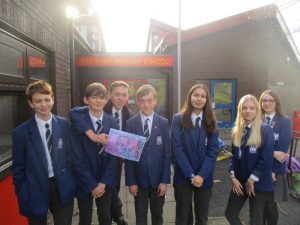 On Thursday 5 December, eight Year 9 pupils joined Mrs Oswald-Cutler and Mrs Barnden to meet a class of very excitable Year 2 pupils at Red Barn Primary School.
They learnt to mono print pictures of castles onto fun coloured backgrounds. The children enjoyed learning a brand-new technique and, meeting and working with the fabulous Year 9 pupils who supported the delivery of the workshop. We hope to visit again soon.
---
Year 10 & 11 GCSE Paper Birds Devising Workshop – CCS
Year 10 and Year 11 GCSE Drama classes were lucky enough to take part in a fantastic devising workshop with Paper Birds theatre company on Friday 6 December. The day saw the creation of five unique performances based around the theme of Climate Change. The message and topic was clearly communicated with movement pieces involving umbrellas, verbatim speech from Greta Thunberg and bags of creativity.
---
Ski Trip Easter 2021 (Pupils in Years 7/8/9)
Applications for the Easter 2021 ski trip need to be in by 13 December 2019.
Click here for more information
---
Acting Academy
Applications are now invited from pupils in Years 7 – 9 for Spring Term membership of Cams Hill Acting Academy. Places are limited so speedy responses are required.
Existing members only may pay online – please see application form for details or contact Mr Murton for more information via office@camshill.com.
---
Lost Property
Lost property is kept in the First Aid room. Below is a list of the current lost property.
Black Regatta size 13 raincoat
Grey M&S hoodie 11-12yrs
Hurley blue hoodie
Adidas blue hoodie
Grey Tesco hat
Domyos pink fleece
Grey raincoat
George green hoodie
Regatta raincoat size M
Blue war prep jumper
Ben Sherman hoodie
Black/pink raincoat
Best life leggings
Co-op bag PE kit and blue/green raincoat
Pink/Black Nike bag
JD bag black/white PE kit
JD bag yellow/black PE kit
Pink/black bag with PE kit
PE kit in blue drawstring bag
Superdrug bag with PE kit
Black fighter bag with trainers
Black Nike show bag
Blue Berghaus raincoat
Large amount of various school shoes and trainers and unnamed items of school uniform handed in also.
Year 9 Teenage Booster Vaccinations – Consent Forms needed urgently
Please could all consent forms for Year 9 Teenage Booster Vaccinations be returned to school this week.  Thank you.
The Headteacher's blog contains more informal reflections and is available here:
https://camsheadteacher.wordpress.com/
---
Key Dates
December 2019
Monday 9
Christmas Concert Rehearsal
Governors:CHAT (AGM)
Full Board of Governors
Tuesday 10
Year 7-10: Festive Card Competition DEADLINE
Year 11: Parents Subject Evening (1)
Wednesday 11
Christmas Concert Rehearsal
Parent/Headteacher Clinic
Whole School: Christmas Concert
Thursday 12
Christmas Lunch
Whole School: Christmas Concert
Friday 13
#HotchocFri
---