Weekly Message 38 – 12 July 2019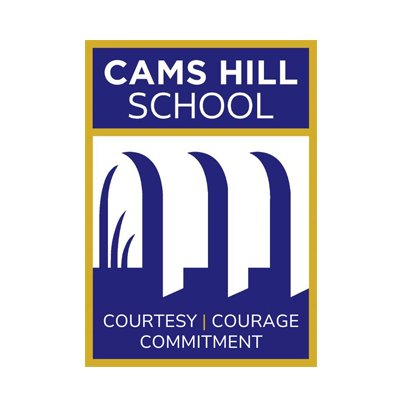 12th July 2019
Weekly Message – Issue 38
Credit Averages For This Week
Year 7: 6.5        Year 8: 9        Year 9: 6        Year 10: 2
What a week! So much to mention as we conclude another fun-packed week at Cams Hill School.
On Monday – a trip to Thorpe Park (more details below), Tuesday – the final whole school Enrichment Day of the year, Wednesday – Year 7 to 9 'Meet the Employer' event and the first performance of our musical 'We Will Rock You!', Thursday – a Piano recital performed by an ex-pupil along with a visit from an author, Friday – Transition Day for Year 6 into 7 Harrison Primary School pupils. We also had House Assemblies taking place each day as the anticipation builds ahead of the 'big reveal' where the winning house will be announced!
Looking ahead, Sports Day is taking place on Monday 15 July and we ask parents/carers and pupils to take note of the guidelines and arrangements for the day that have been communicated in a letter from Mrs Holden.
Click here to see the Sports Day letter.
This is the second year where we have had the whole school taking part at the same time; a mission for the PE department but it promises to be a fantastic day!
We very much look forward to celebrating success and achievement with our pupils on the two Awards Nights taking place next week – Years 7 and 8 on Tuesday 16 July and Years 9 and 10 on Wednesday 17 July.
The school closes to pupils for the Summer Holiday at 1230 on Friday 19 July 2019. This is a non-uniform day with a £1 donation to charity.
A note about school uniform for September 2019
In March we communicated to parents/carers with regards to the school uniform for September 2019.
Click here to see the School Uniform letter.
As from September 2019, the only skirts pupils will be allowed to wear will be pleated skirts. These can be box pleat or a full pleat and are required to be knee length. Many schools locally and nationally are changing to a fuller and longer skirt for practicality and dignity reasons. In discussions with pupils, the following examples have been given by them, identifying the need for a fuller, pleated skirt: to participate fully in Drama lessons; to sit comfortably in the front row of an assembly; to ride a bicycle to school; to sit on a bench and eat lunch. This is not a uniform change as pleated skirts are already part of our uniform policy. We are, however, removing the option for a straight skirt to be worn by pupils across all year groups. Colours will remain the same; grey for pupils in Years 7, 8 and 9 and navy for pupils in Years 10 and 11. Trousers remain an alternative to a skirt in line with our current uniform policy description and identified acceptable type. It is the expectation that all skirts will be pleated and that there will be no straight skirts by September 2019.
Please be advised that all new Year 7 pupils are required to have the new PE kit but current pupils (Year 8 – 11 in September 2019) do not need to purchase the new PE kit unless they choose to do so but will need to do so for September 2020.
Do read on to hear more about the events of this week …
Rewards Trip to Thorpe Park
On Monday, 198 pupils accompanied by 18 relatively calm members of staff and one very excited and vocal Mrs Holden, who had worked out she had not been to a theme park and on a school trip for some time, headed off to Thorpe Park.
This was the biggest group we have ever taken and very much reflects their hard work, dedication and achievement. The trip was offered to pupils who had either achieved their silver lapel badge (300 credits) or had no negative behaviour points from September 2018 to May half term.
Pupils had a fabulous day of thrill-seeking rides, lots of sweets and racing across the park to move from one ride to the next. Staff also had some fun which included new staff for September, who were able to meet and get to know our wonderful pupils.
Such a fabulous day out and we look forward to celebrating achievements and planning our rewards trip for next year.
Gosport and Fareham Athletics
To round off an amazing year for Athletics, 24 Year 7 and 8 pupils were selected to represent Gosport and Fareham, securing their place by finishing in the top three in their events in the Gosport and Fareham Athletics Championships in June, which is an achievement in itself!
Two minibuses of pupils and one minibus of pupil Sports Leaders all loaded up, we headed to Southampton Sports Centre. They donned their red and white Gosport and Fareham Athletics vests and hit the track or field. In the blistering heat each athlete gritted their teeth and pulled out all the stops to demonstrate their talent. Preparing and cheering on their team mates, our pupils were a great example of sportsmanship, working alongside the schools in Gosport and Fareham. Two of our pupils finished in the top three in their events, being invited to train with the Hampshire Athletics Squad. The Year 8 boys won their 4 x 100m race by a good distance too! Full results below.
Since this event was hosted by Fareham and Gosport, our Sports Leaders were promptly given roles and responsibilities to assist in the running of the track and field events, helping to measure, collect equipment and organise results. They were a shining example of the expectations of Cams Hill pupils, with this message from the head of the Hampshire Athletics Officials Association on behalf of the field judges:
"We would like you to pass on how good the Cams Hill students were today. They were there early, listened to what they had to do and kept their concentration all day, being excellent helpers and obeying all the safety requirements. They were polite, friendly and helpful and looked after us "Oldies" by doing the bending, lifting and running about. A great bunch!"
The Year 7 and 8 Gosport and Fareham team placed 3rd overall in our division with 110 points, behind South East Hants as runners up and New Forest as the winning team.
Under 14 Girls finished 8th (6th in div)
Olivia Bicknell 100m 6th in Heat 1
Poppy Croucher 200m 3rd in Heat 1
Catrin Gibbard High Jump 10th
Erin Marshall Shot Putt 13th
Molly Bunker Discus 13th
Sophie Bulpitt Javelin 10th
Under 14 Boys 3rd – winner of division 2!
Mitchel Aston Triple Jump 2nd – invited to train with Hampshire Squad
Chris Lovett stepped up for 100m – 7th in Heat 2
Lennon Ayling 800m 14th
Ben Gibbard 1500m 7th
Callum Daysh Wild card Long Jump 11th
David Bonehill High Jump 3rd invited to train with Hampshire squad
Toby White stepped into preferred High Jump spot. 13th
Trey Dyer Javelin 6th
Under 13 girls 5th (3rd in division)
Freya Evans 80m 1st Heat 2. 4th in Final.
Eleanor Huntington 600m 14th
Ruby Gordon stepped into High Jump 13th
Emma Pratley High Jump 10th
Under 13 Boys 9th (7th in division)
Freddie Grinyer 200m 4th in heat 1. 8th in final.
Pablo Patrikis Long Jump 11th
Sam Wilson High Jump 6th
New Designers, London
Last Friday, Year 10 Design and Technology pupils were invited to visit the New Designers exhibition in London. Over 3,000 graduate students present their work from every corner of design from architecture, product design and designer maker.
Our pupils had the opportunity to discuss the processes and materials used with the products and to ask questions about the design process from inspiration, when solving a design problem, to modelling and trialling. To end the day, the Year 10 pupils took part in a workshop with a brief to model an interior of a room using a range of crafting materials. The aim was to quickly communicate ideas without being too precious about presentation techniques.
Pupils were engaging in conversation about their contextual challenges for the controlled assessment part of the Design and Technology GCSE which started in June this year and will continue through to Year 11 in September. Pupils left the exhibition buzzing with ideas that they could experiment with and incorporate through their own design work.
A Piano Recital
It is always lovely to catch up with past pupils and on Thursday we were joined by Anthony Cheng, a former pupil. Anthony was a committed musician as a member of our school community and performed here many times; he has since graduated with a Music degree.
To an audience made up of GCSE Music pupils and pupils taking piano lessons as part of our peripatetic provision, Anthony played the most beautiful piece of music, modelling skill and dexterity as well as how to perform to an audience. Pupils were able to take note as they considered their own approach to their work in the classroom/on the piano, concluding the visit with a question and answer session.
We thank Anthony for joining us and hope to keep in touch.
Year 7 Author Event
We were delighted to welcome the award-winning children's author Chris Bradford to the school on Thursday to talk to Year 7 pupils about his books and perform his famous Samurai Show!
Chris has been a successful author and black-belt martial artist for several years, which he combines to great effect in his Young Samurai series. Full of action, adventure, twists and turns, Chris says he "writes the sort of books I'd want to read …"
The pupils thoroughly enjoyed Chris's show which was an exciting combination of samurai sword display, reading promotion and ninja kicks!

Avoid the crowds, buy early!
With the summer holidays nearly upon us, parents will be starting to think about purchasing their child's school uniform.
At Skoolkit we appreciate our shops get very busy during the last two weeks in August and the beginning of September and your shopping experience during this time can be long, hot and not very pleasant.
So why not come in and see us nice and early, our shops are now fully staffed for Summer with no queues out of the door making your shopping experience a much more pleasant one.
If you're worried about how much your child will grow over the holidays just base your sizing on how much they've grown over the previous 4-6 weeks. This will give you a good indication of size needed.
Of course, you can also order from the comfort of your own home on our dedicated website www.skoolkit.co.uk We even have the following FREE DELIVERY CODES for selected dates.
26th July – 28th July – JULYDEL19
14th August – 16th August – AUGDEL19
Please place your order by Friday August 16th to receive in time for the new school year in September. You can of course place orders after this date however, they may not arrive in time for children going back to school, so again purchase early to avoid disappointment.
We are here ready and waiting to serve you, leaving you to relax and enjoy the summer holidays!
Key Dates
July 2019
Monday 15
Whole School: Sports Day tbc
Tuesday 16
Whole School Sports day ( reserve day)
Year 7 Celebration Assembly
Year 7 & 8: Awards Evening
Wednesday 17
TBC YEAR 9&10: D&T Textiles Trip Costumes Museum
Year 7: Spanish Market
Year 8 Celebration Assembly
Year 9 & 10 : Awards Evening
Thursday 18
Year 8: Spanish Market
House System Rewards Afternoon
Year 9: Celebration Assembly
Friday 19
LAST DAY FOR PUPILS NON UNIFORM DAY School closes 1230
Year 10: Celebration Assembly
#hotchocfriwithHT