Weekly Message 23 November 2018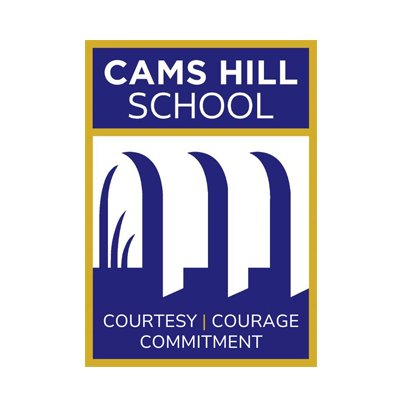 23rd November 2018
Weekly Message – Issue 11
This week teachers have been busy marking mock exam papers and have spent time on Tuesday moderating papers and standardising marks ahead of sharing outcomes with pupils, parents and carers. The Year 11 pupils have conducted themselves through the exam period exceptionally well and are to be congratulated. The Art Textiles, Graphics, Photography and Art exams taking place this week will conclude the mock exam period with pupils returning to their usual timetable next week.
The weather has turned and with much colder temperatures and wetter spells, we ask that pupils bring to school a warm coat to wear over their blazers, reminding pupils, parents and carers that 'hoodies' are not permitted.
World War 1 Showcase – Tuesday 27 November 2018 at 18.30
Looking into next week we very much look forward to opening our doors to parents and carers …… for the WW1 Showcase. Throughout this term, pupils are studying the centenary of the end of World War One and women gaining the vote. They have participated in a wide range of activities across subject areas and have produced some excellent projects, homework tasks and research. They are exploring different ways to remember and commemorate the fallen soldiers as well as recognising the impact the war had on women during this time.
The Showcase offers the opportunity to celebrate our pupils' efforts and will involve a presentation, drama, and music performances, and an exhibition of the work pupils have created. We have also invited pupils from our local primary schools to join us and showcase their work, including their own poems about the Great War.
Our doors will be open from 1830 and the Showcase will last for approximately one hour. Refreshments will be available during the evening. Tickets are limited to 180 due to fire regulations so will be issued on a first come first served basis.
Cross Country Championships
These are taking place in Winchester this week for pupils in Year 7, 8 and 9 and we wish all participants the very best of luck and thank them for representing Cams Hill School at this event.
Key Dates
June 2019
Monday 17
Year 11: GCSE German Paper 4 (AM 1h/1h 15m)
Year 11: GCSE Certificate in Further Mathematics (calculator) (PM 2h)
Year 8 & 9: Design and Technology Upcycling Competition
Tuesday 18
Year 11: GCSE Additional Mathematics (AM 2h)
Year 11: GCSE Hospitality and Catering Spec A - Unit 1 (on screen) (AM 1h 45m)
Year 7: Parents Evening
Wednesday 19
Year 10 Mock Exam: Statistics Paper 1 10C
Year 10 Mock Exam: PE Paper 2 10A
Year 10 Mock Exam: Drama 10A
Year 10 Mock Exam: Catering 10A
Year 10 Mock Exam: Combined Science Biology Paper 1 (am)
Year 10 Mock Exam: Biology Paper 1
Year 7: Gosport and Fareham Track and Field Athletics Championships Mountbatten Centre Portsmouth
Thursday 20
Year 8: Design and Technology Upcycling Competition Entries DEADLINE
Year 10 Mock Exam: Maths Paper 1 (non-calculator)
Year 10 Mock Exam: Business Paper 1
Friday 21
Year 10 Mock Exam: Chemistry Paper 1
Year 10 Mock Exam: Combined Science Chemistry Paper 1
Year 10 Mock Exam: Geography Paper 1
TBC Year 9: Stem Event
#hotchocfriwithHT
PE Results
Year 8 Girls' Basketball won against Brune Park 46-0
Year 9 Girls' Basketball lost to Bridgemary 22-26
Years 10/11 Girls' Basketball won against Bridgemary 33-4
Year 8 Boys' Basketball drew with Crofton 16-16
Year 9 Boys' Basketball won against Portchester 36-13
Year 10 Boys' Basketball lost to Portchester 57-6
Year 11 Boys' Basketball lost to Bay House 21-11
---
Puzzle Corner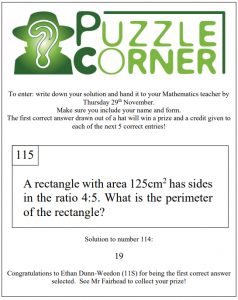 ---
Menu
Menu for week beginning 26.11.18