Weekly Message 199 – 29 September 2023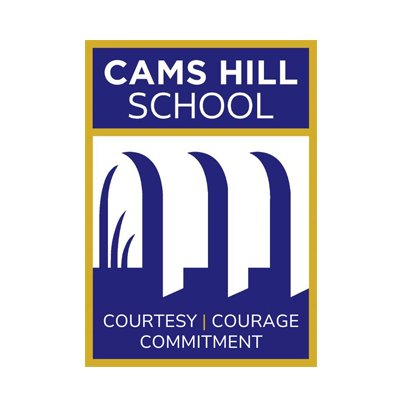 29th September 2023
House Points Averages per Pupil for This Week
Year 7              5.69 points
Year 8              4.61 points
Year 9              4.13 points
Year 10            4.23 points
Year 11            2.53 points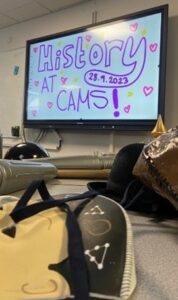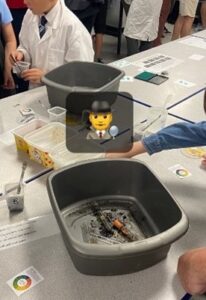 On Thursday evening we opened our doors wide to welcome prospective families into our fantastic school and see it in action.
As a community of pupils, staff, and governors we are so very proud of our school and value the opportunity to share this with others. We had over 300 pupils volunteering their free time to meet and greet, show our visitors around the site, and share their experiences and reflections as a member of the school community. The pupils are truly outstanding ambassadors; it is humbling to listen to them speak so fondly about the school and their teachers, and they never fail to impress both visitors and staff alike.
A heartfelt thank you to everyone that was involved in making the evening as special as it was and to everyone who was able to come along and visit us. Please visit our Facebook page where you will find some photos that capture the atmosphere of the evening.
---
Charity Ball for 'Sophie's Legacy'
Six of our Year 10 GCSE pupils performed on Friday night at a charity ball for 'Sophie's Legacy' in front of hundreds of people. They were true professionals and represented everything Cams Hill stands for. It was a massive honour for them and for Miss Weston (Dance Teacher) who was invited to take the girls to perform.
They were also able to present to the charity, the money raised this year by pupils in 'Illustrious House'. It was a proud moment and a privilege to be able to once again support 'Sophie's Legacy'.
---
Open Mornings
If you were unable to attend our Open Evening or wish to visit the school on a usual working day, we are holding Open Mornings for the next two weeks – Monday 2 October 2023 to Friday 13 October 2023.
The visit offers a tour of the school which lasts approximately 40 minutes. Please contact the school on 01329 231641 to book your visit. We look forward to seeing you.
---
Class of 2023 Art Exhibition – Tuesday 3 October 2023 1730-1900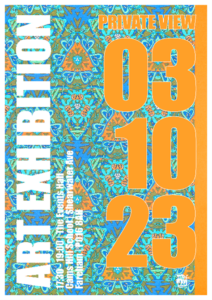 Cams Hill School are pleased to announce the Class of 2023 Annual Art Exhibition. The exhibition will be displaying work from our 2023 Art Craft & Design, Graphic Communication and Photography GCSE pupils. The event will showcase exam and coursework.
We look forward to seeing you there!
---
Year 11 Geography Trip to Hill Head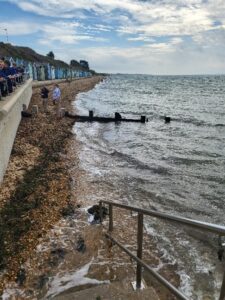 Last time we went, when the sun was shining and the sea was like a mirror, the Year 11 Geographers didn't see much interesting Geography in action at Hill Head beach near Stubbington.
This year, with the sun obscured by lowering skies and the sea whipped up by the edge of Storm Agnes, they did. Our pupils, tucked behind the sea wall and highly amused, followed closely and recorded diligently the measurements of Mr S Blackman and Mr G Blackman as they leapt around on a narrow scrap of watery shingle, providing data for the fieldwork section of Paper 3 of the Geography exam.
Mr G Blackman's thanks go to all staff involved in the running and planning of this off-site activity.
---
BBC Bitesize Tour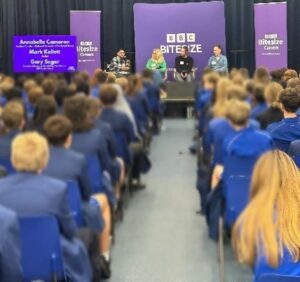 On Wednesday we were lucky enough to have the BBC Bitesize tour visit us to discuss all things careers with pupils in Years 8 to 11.  The tour is hosted by Alex Mansuroglu (Kiss FM presenter) who was joined by panelists Annabelle Cameron (Archive Curator at the National Museum of the Royal Navy), Mark Kellett (Artist) and Gary Segar (Business and Resources Scheduling Coordinator for BBC Solent).
The group covered a variety of topics, such as relevant qualifications, personal anecdotes, advice on work experience and key soft skills for the workplace. The pupils had the opportunity to interact and had some fantastic questions for the panelists!
The feedback from the BBC team was extremely positive; they were particularly impressed with Year 11.  We hope they enjoyed the experience and that it helped to inspire them about opportunities which are available on their doorstep.
---
Soul Band Hog and Hop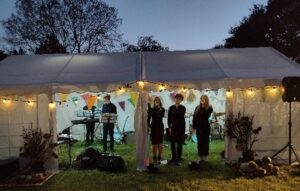 The Cams Hill Soul Band appeared at Wicor Primary School's 'Hog 'n' Hop' event last Friday evening. An amazing set as always as they performed Soul and Motown classics. Thank you to the musicians for their commitment to the band and to the former Year 11 pupils that came back to play their final gig with us. We thank them for their entertainment and inspiration, and we wish them well for the future.
---
A27 Cams  Hill Improvement Scheme
Below is a link to a letter from Hampshire County Council, regarding the A27 Cams Hill Improvements Scheme on which work will commence shortly.
A27 improvement scheme 23 09 29
There will be disruption to traffic during the construction period and parents/carers are advised that pupils should walk to school if possible.  You will need to leave extra time for your journey if you are bringing pupils to school by car.  Bus services are not run by the school, and you should contact the bus operator directly to check how these will be affected.
For a comprehensive overview of the project, please visit the scheme web page on the link below and review the contractor presentation, which outlines the work phasing, working hours and a rough schedule. More detailed construction information, including specific dates and traffic management details, will be continually updated throughout the construction period.
A27 Cams Hill Improvements | Transport and roads | Hampshire County Council (hants.gov.uk)
---
Menu w/c 2 October 2023
Below is a link to our menu for next week.
Next week's features:
Mini Doughnuts with Whippy Ice Cream & Toffee Sauce
Chef Pod, Omelette with Sweet Potato Fries
Cams shake will be Mint Aero on Friday
---
National College Information on Vaping and the Dangers