Weekly Message 198 – 22 September 2023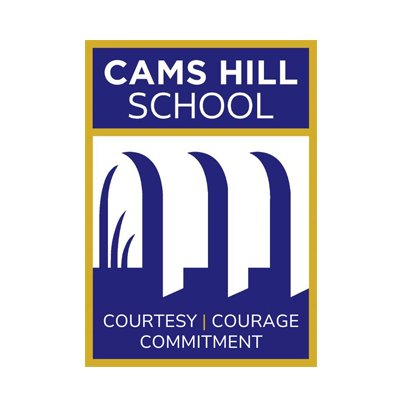 22nd September 2023
House Points Averages per Pupil for This Week
Year 7              6.25 points
Year 8              5.31 points
Year 9              6.50 points
Year 10            6.05 points
Year 11            4.19 points
---
House System
This year we are introducing a 5th House to join Warrior, Endeavour, Invincible and Illustrious. Our new House is called Victory and is made up of pupils in tutor groups C5 and H5 from each year group. Pupils voted for their House name during assembly today and their House colour will be purple.
Pupils in C1 and H1 will continue as Warrior, pupils in C2 and H2 will continue as Invincible, pupils in C3 and H3 will remain as Endeavour and those in C4 and H4 will continue as Illustrious.
Each department organises three House Challenges per year. Pupils in Key Stage 3 are expected to take part in six challenges as a minimum (including Sports Day) and Key Stage 4 pupils are expected to take part in four (including Sports Day).
Pupils in the winning House are eligible for the Rewards Day at the end of the Summer Term; a fabulous day where pupils who have entered the minimum number of challenges and have a 95% House point to negative behaviour point ratio, celebrate their hard work and good behaviour throughout the year. Pupils are also eligible if they are not in the winning House but have met the required number of House points (varies depending on year group) with a 95% positive House point to negative behaviour point ratio.
The first challenge of the year is to design a logo for the new House. Good luck to all.
---
Art Club Designing New Logo for Victory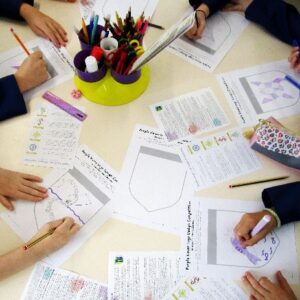 The Art Department are currently running their termly House Competition – to design a logo for the new House, Victory. Art Club has been focusing on their designs, with inspiration coming from the current four Houses.
So far, designs have included a ship's propellor, a ship's bell and portholes.
The competition is still open to all pupils. If they would like to enter, extra information and design sheets can be accessed through the links below.
All About The CHS House Logos 2018-2023
Purple House Logo Design Competition 2023
---
Safe Travel to and from School
We thank pupils, parents, and carers for making sure that a cycle helmet is worn when cycling to and from school. The A27 is a busy road with fast moving traffic; for their safety, pupils are expected to cross the A27 using the pedestrian crossings. We also ask parents and carers dropping children to school by car to use the layby/visitors' car park only; visitors are not permitted to drive into the staff car park to reception unless by prior arrangement. We thank you for your support in this matter.
---
Year 7 Online Safety Evening
This week, Mr Morrison from our BICT department delivered a session on digital safeguarding and online safety for Year 7 parents/carers. The session looked at some key aspects around how to make good choices when online and provided some signposting to parents/carers on how to ensure a safe environment for pupils using the Internet at home and where support can be found ranging from National Online Safety Forums to websites that can help when setting up access to the Internet and devices such as smartphones.
Mr Morrison also outlined the responsibilities of both school and parents/carers when faced with e-safety scenarios and gave an overview of some of the scenarios that Cams Hill School has dealt with.
Thank you to all parents/carers that were able to come into school and we look to running this session again next year.
---
Year 11 Next Steps Open Evening
On Thursday evening, representatives from ten colleges and apprenticeship providers attended an event to support our Year 11 pupils with their option choices for next year. We have had a lot of positive feedback about the event which links with other careers activities we are planning and individual open evenings that are coming up this term.
We are encouraging pupils to look at as many options as they can and look at the variety of courses from A Levels, BTECS, T levels and apprenticeships that are available.
If you or your child has any questions about this, we encourage them to speak to Mrs Vadis, the school's Careers Education, Information and Guidance (CEIAG) Co-ordinator.
---
Year 10 Football County Cup
With a depleted squad we went to Wyvern to play them in the county cup with 10 pupils, playing a formation of 4-5-0 (very Scotland esq).
The team played out of their skins. Despite going down 1-0 in the first five minutes, they played some brilliant possession-based football and brought the game back to 1-1 with a great finish from T Rayner.
After full time the game went straight to penalties with us scoring all five and J Davis Brown (playing up an age group) saving the final kick.
It was a brilliant team performance.  The players' behaviour and etiquette were impeccable and made for a great evening. Congratulations to all involved.
---
Menu w/c 25 September 2023
Below is a link to our menu for next week.
Next week's features:
We will also be serving NEW Katsu Curry Chicken Burger on the Chef's Pod so look out for that from Tuesday also Fridays Ice cream shake will be Rolo.
---
National Online Safety Flyer – WhatsApp