Weekly Message 195 – 21 July 2023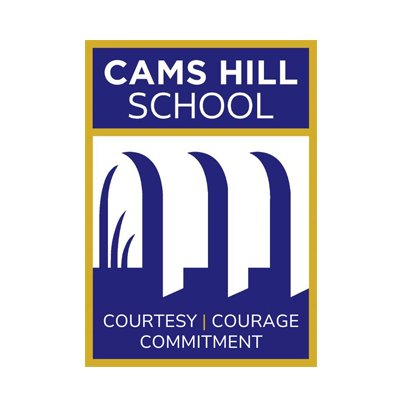 21st July 2023
As we conclude yet another fabulous year at Cams Hill School, we wish all our readers a very happy and restful summer break.
Please be advised the school is now closed from Monday 24 July 2023 until Thursday 31 August 2023
---
Autumn Term 2023 Start Date
Friday 1 September 2023 and Monday 4 September 2023 – INSET Days – school closed to all pupils
Tuesday 5 September 2023 – Year 7 only as per email sent to Year 7 parents/carers on 18 July 2023
Wednesday 6 September 2023 – all pupils in school arriving as per their staggered start times
---
Awards Evenings and Celebration Assemblies
We have ended our year with some wonderful Awards Evenings and Celebration Assemblies for pupils in Years 7-10.
On Thursday 13 July we celebrated the end of year with an Awards Evening for pupils in Year 7 and 8.  Subject awards for outstanding effort and commitment and outstanding achievement and progress were awarded to pupils across all subjects.  A variety of special awards were also given to pupils including the Governors' Award, School Council and Headteacher's Award. Throughout the evening we enjoyed musical performances from the string ensemble, the show choir and the phenomenal Year 8 rock band "Greenish" who received a standing ovation!
On Monday evening, it was time to celebrate the achievements of pupils in Year 9 and 10 with the Events Hall bursting at the seams.  We were treated to musical performances from the show orchestra and the soul band.  Our pupils are a credit to the school, and we are very proud of them all.  Thank you to all parents/carers who attended these very special evenings.
This week, each year group has also had their end of term Celebration Assembly, a fun and joyous occasion with lots of laughter to round off what has been another exceptional academic year.
---
Uniform
Below is a link to a price list from Skoolkit together with a free online delivery code for our parents/carers to used between Saturday 22 July 2023 and Saturday 29 July 2023.
---
Staff Cook Club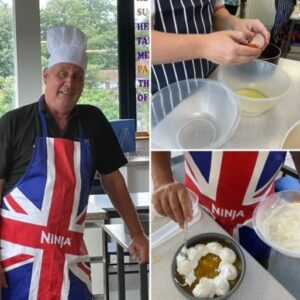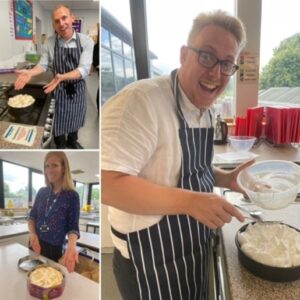 Super effort from all the staff who attended our final Staff Cook Club of the year. The classic lemon meringue pie was on the menu and staff made a zesty, light lemon curd centre, topped with peaks of billowy meringue. There were some excellent results from such a technical challenge as this and they tasted as good as they looked!
---
Young Carers' Cook Club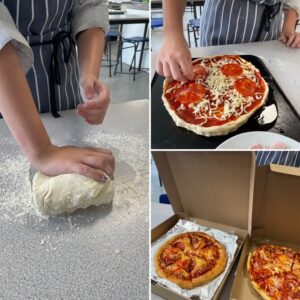 Our final Young Carers' Cook Club of the year took place this week. These sessions help the pupils develop cooking skills, whilst socialising with other young carers of a similar age. Pupils made cupcakes and pizza where they were able to practice kneading, shaping, and piping techniques. The best bit though was to enjoy the fruits of their labour and taste test the practical outcomes!
---