Weekly Message 193 – 7 July 2023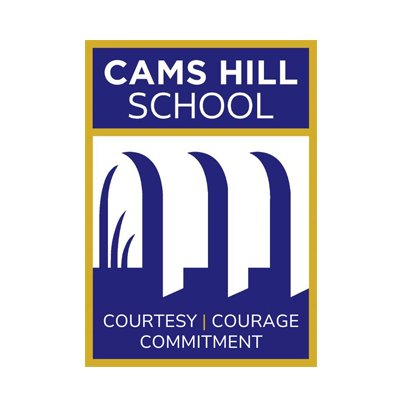 7th July 2023
House Points Averages for This Week
Year 7                    2.47 points
Year 8                    2.26 points
Year 9                    1.91 points
Year 10                  1.45 points
Thank you to all parents/carers of Year 7 pupils who were able to come into school to meet with their children's teachers and for the feedback provided on the questionnaire; we use this feedback as we evaluate our strengths and areas for development.
We are moving into a busy but lovely two weeks as we conclude the year celebrating the achievements of our wonderful school community. Celebration Assemblies, Awards Evenings and the House Rewards and Celebration Day all give us the opportunity to say a big well done and thank you for being the best you can be.
You may be aware that we recently had the big reveal for next year's school production which will be 'Little Shop of Horrors'. Taking part is a wonderful experience for pupils, with the opportunity to share their talent, learn new skills, work as part of a team and have a lot of fun! Auditions for parts are taking place on Wednesday, and we wish all participants the very best of luck.
---
Soul Band Outings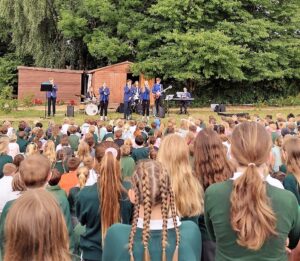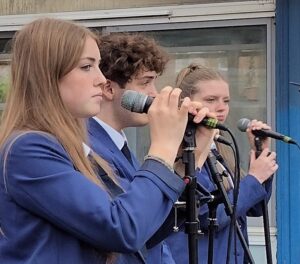 Last Friday, the Soul Band performed at Uplands Summer Fair and on Tuesday to a very enthusiastic audience of staff and pupils at Wicor Primary School (huge cheers and regular clapping along to the music). The teacher I spoke to at Wicor told me the staff may well have been more excited than the pupils that we were returning, as the performance last summer was so well received. Thank you and well done to all involved.
---
Year 10 College Taster Days
On Monday our Year 10 pupils headed over to one of the three City Of Portsmouth College campuses where they took part in 2-4 taster sessions in subjects they had chosen. We hoped they gained a valuable experience and are beginning to understand what they do (or don't) want to take subject wise, when they leave school next year.
---
Apprenticeship Information Assembly
On Tuesday all year groups attended an apprenticeship information assembly presented by one of our local providers, PETA. Pupils learned about the different apprenticeships available to them, the funding they could receive and some of the companies they could work for.
---
Year 7 Lemonade Enterprise Day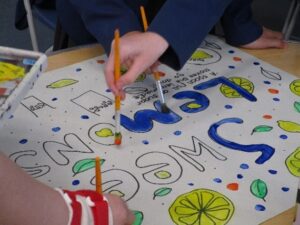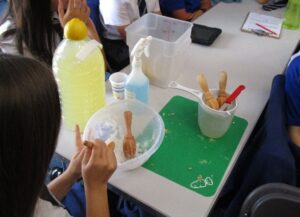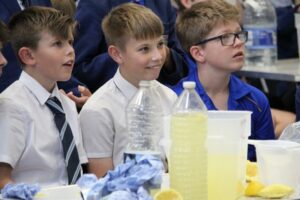 On Thursday just over 100 Year 7 pupils took part in an enterprise activity where they prototyped a small business in just a few hours. This culminated in a fantastic sales event at the end of the day with teams competing to sell the most lemonade. A fantastic time was had by all, and winners will be announced next week.
---
Year 10 Photography Exhibit work at Portchester Library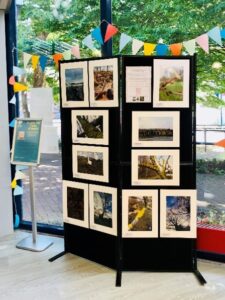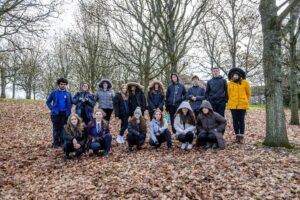 If you have the opportunity this month, please pop into Portchester Library and take a look at the work from some of our Year 10 photographers. The photographs were taken earlier in the year when pupils met professional photographer Paul Gonella from the Strong Island company with a walk to Fareham Creek.
The pupils learned many practical tips to help them take incredible images using smart phones and DSLR cameras. They were challenged to look at unusual compositions and viewpoints, textures and colour, and subject matter. Our social media post was seen on the school's Facebook page, and we were contacted and asked to put the work on show for our local community in the library.
Thank you very much to Portchester Library; we are very grateful for the opportunity to share, and for others to enjoy, the work of our talented of pupils.
---
Team Spirit House Challenge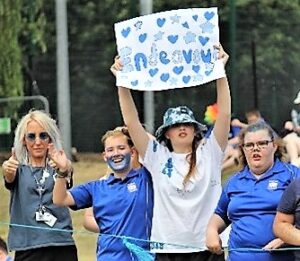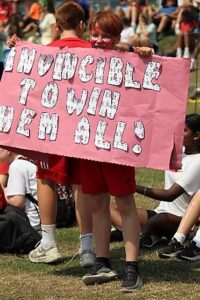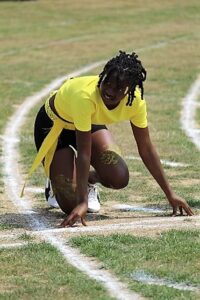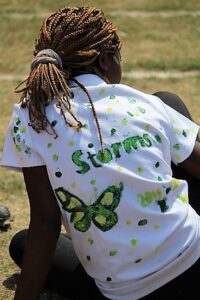 Sports Day was another chance for the whole school to get involved with an Art Department House Challenge. The entire school community was encouraged to show their team spirit wearing House colours, creating banners and flags, cheering on fellow housemates and supporting all those taking part. Well done to everyone who dressed up and created wonderful bunting, which resulted in lots of points awarded to each house.
---
Lost Property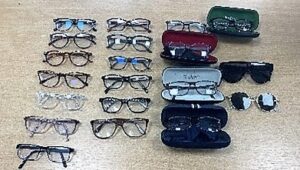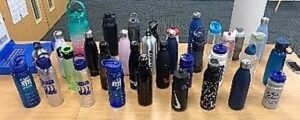 Each term we accumulate uncollected lost property.  Please ask your child to check at Reception if they have mislaid anything this term. Please be advised that we will dispose of all uncollected items at the end of term.
Below are details of items currently held in lost property.
34 water bottles – see photo
5 lunch boxes
2 PE jumpers
5 blazers
7 pencil cases
19 pairs of glasses – see photo
3 pairs of Drama shoes
1 pair of trainers
1 pair of school shoes
1 black rucksack
4 scarves
1 baseball cap
6 beanie hats
Multiple gloves – in pairs and singles
1 brown body warmer
1 brown coat
1 blue coat
1 green/brown coat
8 black coats
4 non – uniform jumpers
2 navy jumpers
2 pairs of jogging bottoms
1 black t shirt
1 red t shirt
3 black zip-up hoodies
1 blue zip-up hoodie
1 black jumper
2 pairs of football boots
Large number of keys