Weekly Message 192 – 30 June 2023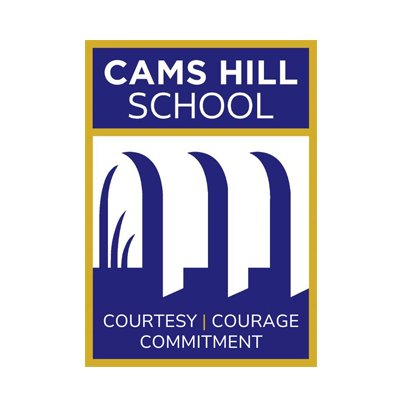 30th June 2023
House Points Averages for This Week
Year 7                    8.03 points
Year 8                    7.59 points
Year 9                    7.65 points
Year 10                  5.10 points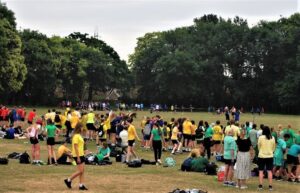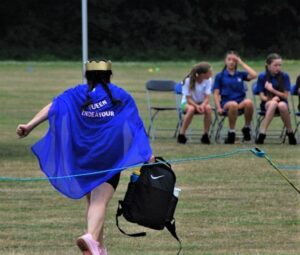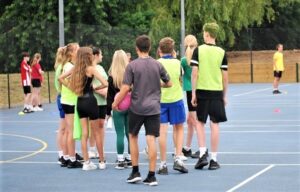 On Wednesday 28 June, we held our annual Sports Day. With the 3G pitch being built on the top field, certain activities will take place on Tuesday 4 July. Pupils enjoyed a dodgeball tournament in the Sports Hall, along with End ball on the courts and tug of war and races on the main field.
We are incredibly proud of how Cams Hill run a Sports Day. We are also incredibly proud of how well our pupils participate to earn those valuable House Points. We do not underestimate how hard it is for some to participate in front of their peers let alone the whole school; but they did and the whole school gets behind every single pupil. We had face paint, mascot costumes and hair tinsel and some good tunes!
Winners will not be announced until Monday 10 July, when the Grand Reveal video is sent to all tutors. This is a video of the day, and it reveals the winning House ahead of Rewards Day taking place before the end of the term.
A huge thank you to all the staff who helped to organise the day and worked alongside their tutor groups to ensure everyone had a good day.
Until next year …
---
Year 11 Prom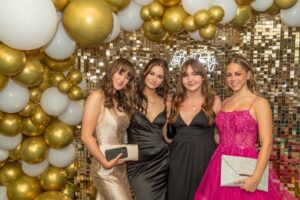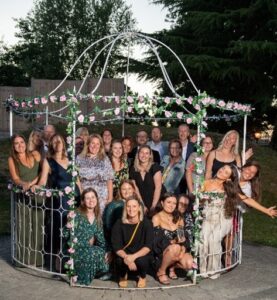 On Friday 23 June we had the pleasure of hosting the Year 11 prom. It was a wonderful evening, with lots of dancing, great food and even better company. It was an amazing send off, to an amazing group of humans, whom we are going to miss terribly. A massive thank you to all the staff who came and helped, all the parents/carers who not only supported us on the evening but for the last 5 years and, of course, our Year 11s who all looked incredible. We wish them all the best on their journey into their adult years and can't wait to hear all about it.
---
Duke of Edinburgh's Award Silver Expedition
This week 17 Year 10 pupils went to the Purbeck area to complete their silver expedition. This includes three days of walking with their full kit to sleep and eat. The pupils walked to Corfe Castle and some saw the steam train leaving and then by Dancing Ledge, finishing at the Old Harry Stack. At the end of the three days, we had some very tired individuals, but they all did brilliantly and should be very proud of their efforts and achievements.
---
Year 7 Choir Visit to Carleen Nursing Home
During Sports Day, the Year 7 Choir made a return visit to Carleen Care Home where they sang for the residents. During our last visit in December the pupils accessorised with tinsel and sang Christmas carols. For our visit this week, the pupils sang a mixture of group songs, solos and duets, with the rest of the choir accompanying. It was a pleasure and privilege to perform to the residents and we thank Carleen Care Home for inviting us to perform.
---
Queen Elizabeth Country Park Activity Day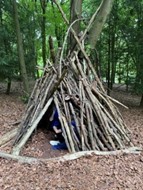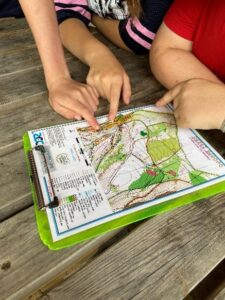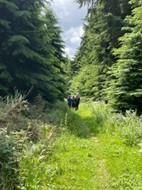 On Monday 26 June our Young Carers and Year 7 Nurture Group had an action-packed day at Queen Elizabeth Country Park.
The pupils worked in teams to complete a range of orienteering activities that required learning new skills and a huge amount of collaboration. Further teamwork and problem solving were required during the den building activity. The pupils had 50 minutes to create a den that had to house all team members, using only products from nature. The den also had to be watertight; the Park Ranger tested this and some pupils got a little wet!
It was a great opportunity to spend the day outside in the fresh air and sunshine. It was also so heart-warming to see pupils from across years working together and showing such kindness and patience towards one another.
---
Year 6 Transition Day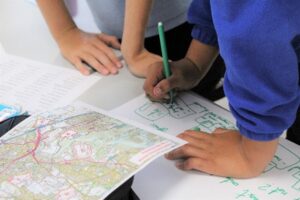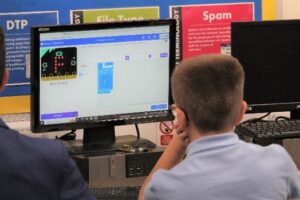 On 29 and 30 June we welcomed 272 pupils to Cams Hill School for their induction days. We thoroughly enjoyed welcoming pupils to our site and we are confident that they have enjoyed themselves. Our pupils undertook taster lessons in a variety of subjects, met their tutors, began to forge friendships with new peers and enjoyed exploring the school site.  Rainbow fizzes were made, chocolate factory locations decided, characters created and skittle maths was played. They also tried out the canteen delights of spaghetti bolognese and many, many flapjacks were consumed. We have loved meeting all our new pupils and can't wait to see them again during activities week and for their first proper day in September. Parents/carers are reminded if they have any questions/feedback please do email the transition23 inbox where we will be more than happy to help. We will look forward to seeing you in September!
---
Pets as Therapy Impact Award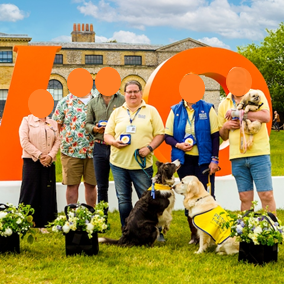 For their 40th anniversary celebrations, Pets As Therapy launched their first ever PAT Impact Awards to recognise unsung heroes – volunteering teams who do incredible work, make a huge impact and change people's lives for the better.
On 21 May, four volunteers were recognised in a prize-giving ceremony and Anne Fletcher and Barney received the Award for the PAT Team who changed the life of a schoolchild for the better. They visit Cams Hill weekly and have helped many pupils who struggle because of mental health complications, anxieties, worries, frustrations and bereavement. "Winning this award was very unexpected and an honour," says Anne. "Barney loves his visits to school, helping the pupils talk about their feelings and bringing smiles to as many faces as possible."
---
Pride Month
As Pride month comes to an end, we as a whole school have participated in weekly activities from taking pictures of their chosen colours from the pride flag and our Alphabet group selling tickets for the raffle to a treasure hunt that was done within the day.
Thank you to all the Alphabet Associations participants, without you we would not have the ideas and creativity to celebrate Pride month the way we do.
Our Alphabet Association group picked the raffle prizes and picked the winners.  Money raised for the chosen charity 'Breakout Youth' was £49.91.
---
Citizenship Focus Week
This week, during tutor times, pupils have had sessions pertaining to our Citizenship theme. This has included, for KS3: problems in society and how we can work to resolve them, the role of public institutions like the NHS and its benefits and how we can support charities in our community. KS4 have been focusing on considering societal problems for different groups and how we can resolve these issues. Pupils have had fascinating discussions with their tutors regarding these topics.
---
Vaping information
With the rise nationally of young people vaping and the increase of press coverage highlighting the dangers surrounding vaping for young people, the attached leaflet has been produced for parents/carers to have those open conversations on the topic of vaping.