Weekly Message 190 – 16 June 2023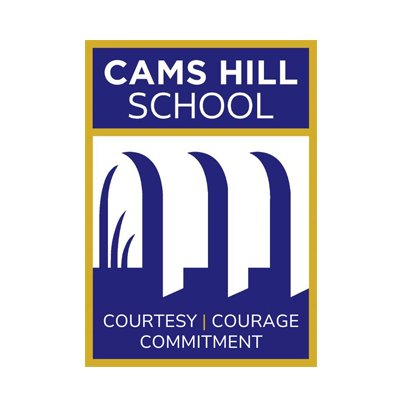 16th June 2023
House Points Averages for This Week
Year 7       6        points
Year 8       7        points
Year 9       4        points
Year 10     4        points
_________________________________________________________________________________________________________________________
Today was the last whole year group exam for Year 11 so at break time, pupils and staff gathered for the all-important shirt signing and farewells to mark the last time the year group will be altogether in school.
This is a time to acknowledge the pupils' hard work, their commitment, and their contribution to the Cams Hill School community. We always say that it is "the people that make the place".
We see very many pupils through our doors, but every single pupil is unique. We take great pride in building a solid working relationship with our pupils as we teach them to achieve the skills and qualifications they need to progress. It is always sad when this time comes to an end.
Our thanks go to our families for all the support in ensuring that their children are equipped and ready to learn and able to get the most from what the school offers. We recognise that for parents and carers too, this moment is a significant milestone, and we wish you and your children all the very best for the future.
We look forward now to the prom – the final celebration the school organises for the pupils as we conclude our time together; it promises to be a wonderful evening.
---
A couple of reminders for the week ahead…….
Year 10 In-Class Assessments and Exams
Year 10 continue their In-Class Assessments next week with pupils sitting some exams in the Sports Hall on 20, 22 and 23 June to give them this experience ahead of the actual exams that place next year.
HPV Vaccination
The Immunisation team are in school on Wednesday 21 – Friday 23 June 2023 to run a catch-up session for children who did not have either of the two HPV doses in Year 8. Specific details have been shared with parents/carers in a letter this week.
---
Pride Month Raffle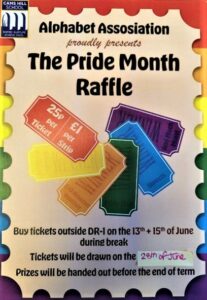 To start off the second week of Pride month, volunteers from the Alphabet Association, have been selling raffle tickets to raise money for a local charity, Breakout Youth. This charity offers a confidential support service for young people aged 11 to 25 who are lesbian, gay, bisexual, transgender, questioning or unsure of their sexuality or gender identity.
The pupils all pitched in and worked really well together as a team. We are proud of them all.
---
Year 8 Athletics – Gosport and Fareham District Athletics
Huge praise to our Year 8 athletes who competed this week at the Gosport and Fareham District Athletics Championships and for their efforts in incredibly challenging conditions owing to the hot weather we are currently experiencing.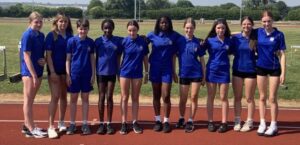 The girls went into the final event of the day, the 4x100m relay tied in first place. They were pipped to the post and placed 2nd 🥈 out of 11 by just two points!

The boys team placed 6th overall out of 11.

The pupils below will represent Gosport and Fareham District Athletics team in the near future.
C Heaysman Shot Putt 🥇 1,500m 🥈
R Savage 200m 🥈
D Port High Jump 🥈
C Williams 800m 🥉
G Knobel 800m 🥈
O Knipe 1500m 🥈
O Stacey Discus 🥈
---
School Production Announcement
Cams Hill School's 2024 production is 'Little Shop of Horrors'. We are very excited to get the journey started with auditions taking place on 12 July at 1515pm in Drama 1. Remember… don't feed the plants!!
---
TTRS Maths House Competition
For 3 weeks, we ran a Times Tables Rock Stars Competition between the Houses.
We had 399 participants across all year groups with 279,156 correct answers.
It was a phenomenal competition. Well done to all who took part.
Here are the results:
Invincible: 31% – 620 points
Endeavour: 29% – 580 points
Warrior: 23% – 460 points
Illustrious: 17% – 340 points.