Weekly Message 164 – 4 November 2022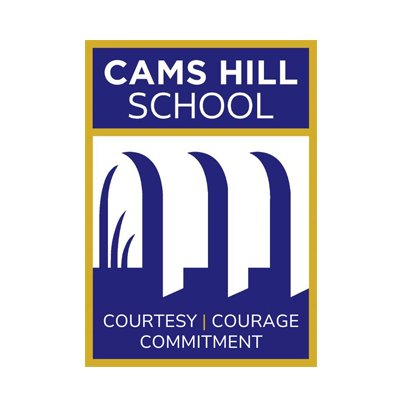 4th November 2022
Credit Averages Per Pupil for This Week
Year 7                  7.41
Year 8                  4.70
Year 9                  4.93
Year 10                3.02
Welcome back to all our readers following the half-term break.
Year 11 pupils have concluded a week of mock examinations and are to be commended for the way they have responded to the formality of the exam setting. The mocks continue into next week and, in lesson time, pupils will be sitting in-class assessments in some subjects. Well done Year 11; we are proud of you!
We have certainly noticed the changeable weather this week and we urge parents/carers to ensure that pupils come to school with a coat which can be worn over their blazer. With the nights drawing in, we also ask that parents/carers ensure their children have lights for their bicycles especially when pupils are staying to attend after-school clubs and activities.
---
Years 8 and 9 Parent Tutor Evening
A letter has been sent to parents/carers of pupils in Years 8 and 9 inviting them into school to meet with their child's tutor on Tuesday 15 November. Parent Subject Evenings are scheduled for later in the year. Please refer to the school's calendar for the dates of all forthcoming events.
---
Years 7 and 8 Cross Country Opportunity
On Monday 7 November we are hosting the Year 7 and 8 boys' and girls' Fareham and Gosport district cross country championships. As we are hosting, we are in the fortunate position that as many pupils as possible can take part.
If your child would like to take part and represent the school, pupils need to see either Mr Worthy or Mr Gunner in the PE Department on Monday 7 November to register their interest. Any pupil who places in the top 16 for each age group will have the opportunity to represent our district in the Hampshire Championships next year.
---
PE Extra-Curricular Timetable
Please take a look at the new PE extra-curricular timetable on the school website and encourage your child/children to attend one of their choice. We have two new before school clubs with the first starting on Thursday 10 November. It would be great to see as many pupils as possible.
---
Years 7 and 9 Boys' Basketball
If your child would like to represent the school at basketball (no previous experience required) pupils need to contact either Mr Barnard (if in Year 7) or Mr Worthy (if in Year 9) to register their interest. Fixtures against other local schools begin next week.
---
Fitness Suite
We are very lucky to have the new fitness suite as part of our school's facilities. After school clubs are now available for all years. Years 7, 8 and 9 can attend on Thursdays after school and Years 10 and 11 on Mondays.
---
English Department trip to The Mayflower Theatre – An Inspector Calls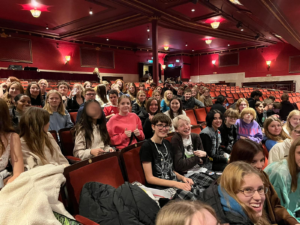 The English Department had the pleasure of spending Thursday evening at the Mayflower Theatre in Southampton alongside 84 fabulous Year 11 pupils to watch a performance of one of their GCSE texts, An Inspector Calls. It was a fantastic production and provided a great opportunity for pupils to revise the play.
---
Art and MFL Departments Trip to Barcelona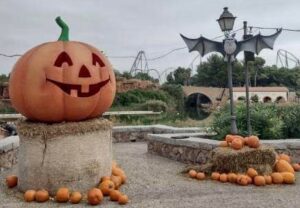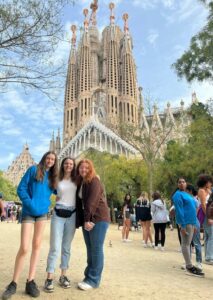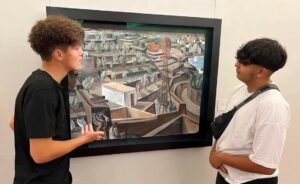 At Cams Hill School we pride ourselves on the opportunities we offer our pupils to enrich and extend their school experiences. Since 2019, the Art and MFL Departments have been attempting to take our GCSE pupils to Barcelona, a city rich in cultural heritage. Plans were made, changed, remade and finally came to fruition on Friday 21 October at 0345 in the morning! Five days and four nights were ahead of us staying in the small seaside city of Calella, 38 pupils and four members of staff.
The trip was filled with visits to museums and cathedrals, shopping and sightseeing, riding on some of the most thrill-seeking rollercoasters at one of Europe's biggest theme parks and, of course, the chance to speak Spanish. There were also plenty of opportunities to photograph the hustle and bustle of Barcelona's famous shopping street Las Ramblas and take in the amazing architectural works of Antoni Gaudi and Salvador Dali when we visited Sagrada Familia, Parc Guell, Girona and Figueres.
Pupils were fantastic and for some this was their first time abroad, on a plane, away from families and riding a rollercoaster! The weather was beautiful, the food was enjoyed by many, and Mr Rodriguez made the perfect tour guide as we cruised around the city.
---
Uniformed Public Services Trip to Peter Ashley Activity Centre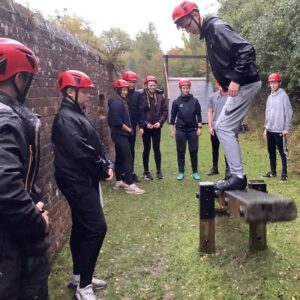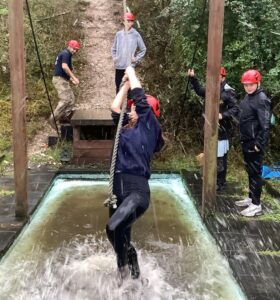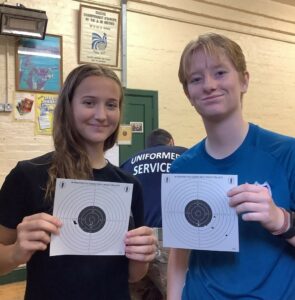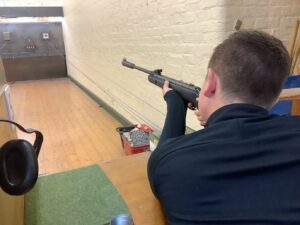 Over the past month as part of their qualification, the Year 11 Uniformed Services pupils have been planning some adventure training.
After weeks of planning, just before half term they finally got their reward for all their hard work visiting the Peter Ashley Activity Centre at Fort Purbrook. They undertook the assault course, laser tag, problem solving and rifle shooting (which somehow turned into a competition). It was an enjoyable and beneficial experience for all involved.
---
Year 10 BTEC Sport Visit to Red Spider Climbing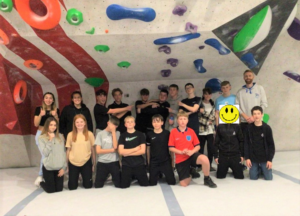 Year 10 BTEC Sport pupils visited Red Spider Climbing on Friday 21 October.
They were introduced to the freedom of climbing and outdoor adventurous activities. We have some naturals in the group!
The second half of the cohort are taking to the walls next week.
---
Acts of Kindness
We are proud to be supporting Acts of Kindness this year with their joint Christmas project alongside Two Saints, helping homeless people in our local area. The charities are collecting items and then coordinating packages for those struggling on the streets.
We would love to collect as many items as possible to help this worthy cause and anything surplus will be taken to The LifeHouse. Any donations will be very gratefully received and we ask that they are dropped off in the school's reception.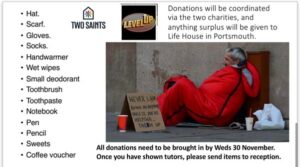 ---
Non-Uniform Days to Support our Named Charities
Friday 21 October was the first of our three non-school uniform days to support our three named charities (details are below). We are proud to have raised over £1400 so far which we will distribute evenly between the charities. Thank you for your ongoing support with fundraising.
Non-School Uniform Days to Support our Named Charities – £2 for the 3 days.
Friday 21 October 2022, Thursday 15 and Friday 16 December 2022
Sophie's Legacy
Sophie lived in Stubbington and was 9 when she was diagnosed with cancer in 2020. She went through treatment and things were looking positive but sadly the cancer returned, and she died in September 2021 aged 10.
Sophie wrote a bucket list before she died, and Sophie's Legacy are working on the things she wanted changed to help those in similar positions:
Play specialist 7 days a week in hospitals
Improvements to food for children in hospital
For parents/carers to be fed when staying with their child
For GP's, nurses, and health professionals to be trained in childhood cancer
To increase the funds (currently 3%) in childhood cancer research
Music Fusion
Music Fusion was established in 2008 and works with young people (11-25) who are experiencing challenging life barriers. This includes poor mental/physical health, from backgrounds of extreme poverty, not in employment or mainstream education, disabled, neuro-diverse, BAME and LGBTQ+. The young people they work with often demonstrate anxiety, depression, low self-esteem, and trauma. Music Fusion is a safe place for them to take a breath, connect, make friends and great music. We give them a voice, a platform, and a cause to get behind.
The Eight Foundation
Founded in 2017, the money raised has already led to substantial donations to a wide range of community initiatives. These include the provision of funds for incubators to support new-born children in hospital, helping meet the needs of the homeless, giving holidays to families in need of respite care, and providing access to sport for those with disabilities.
Promising to match every donated pound with the same from Eight Wealth Management, the foundation raised over £100,000 within a year, and grants were being made to provide terminally ill children with holidays of a lifetime, hospitals with new technology and families with life-changing equipment and support.