Weekly Message 155 – 15 July 2022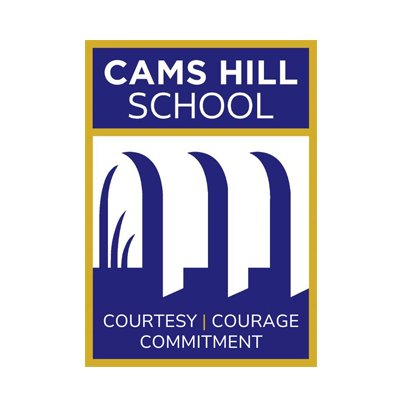 15th July 2022
Credit Averages for This Week
Year 7                  4.32
Year 8                  3.62
Year 9                  2.43
Year 10                1.39
This has been a week of celebration to acknowledge the contribution pupils make to our community; their achievement, their hard work, their dedication to learning and the development of life skills as they prepare themselves for their future.
On Wednesday, we held our Praise and Rewards Day which included pupils from the winning House – Illustrious.  Pupils were able to have fun on inflatables, play games, listen to live music or watch a movie as well as a variety of other activities.  Energy levels were maintained with a hot dog/burrito, ice-cream, popcorn, iced slush, and candy floss which were all available for pupils to enjoy.
We have held two of our four 'Awards Evenings' this week.  In the company of their tutors, parents and carers, pupils were awarded certificates and trophies following their nomination by subject teachers.  We have two evenings to come and will share more about this next week.
---
Uniform – Week Beginning 18 July 2022
As the high temperatures are set to continue, we remind pupils, parents and carers that pupils are invited to wear their Cams Hill School PE kit next week with the option of wearing non-uniform on Wednesday and Thursday with a donation to our designated charities (payable on Scopay).
---
Masked Singer Challenge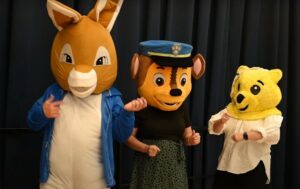 Last week, ten members of staff were brave enough to put on a character mask and attempt a masked singer house challenge. The video with each performance was played at the same time around the school with pupils guessing the member of staff 'singing'. Some were better than others 😂.
The grand reveal threw up some surprises! A huge thank you to the staff who gave their time and were great sports to make our pupils smile.
---
Praise and Rewards Day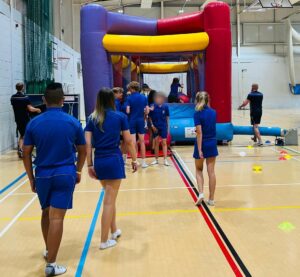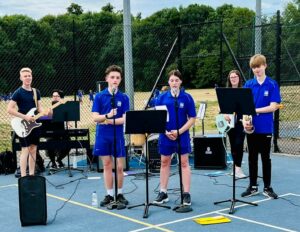 On Wednesday, we held our annual Praise and Rewards/House celebration day for pupils of the winning house, Illustrious, and eligible pupils through praise and rewards.
It was so lovely to see pupils enjoying themselves on a variety of inflatables, having free time on the field, watching a movie, doing 'just dance'. There was also a pupil raffle at the end of the afternoon with one lucky pupil winning a Henry Hoover!
Much fun was had by all.  A huge thank you to all those involved in the mammoth task of organising this event and huge congratulations to Miss Weston and team Illustrious.
A huge incentive for pupils to work towards next year.
---
Careers News
Portsmouth College Taster Day
Last Friday, 190 of our Year 10 pupils took part in a taster day at the City of Portsmouth College. They gained an invaluable insight into college life and took part in several taster sessions across a broad range of subjects. We hope this helps pupils on their journey to pick the right subject options post 16.
We will be inviting all local colleges/apprenticeship providers into school to meet pupils and parents in September.
Year 7 Business Entrepreneur Activity
On Monday, 100 volunteers from Year 7 took part in a business entrepreneur activity ran by the Children's Business Fair. Pupils were given equipment to make lemonade and then using their budget had to budget for ingredients, make, market and 'sell' the lemonade (in exchange for tokens).  The pupils were incredibly enthusiastic, and it was delightful to see them working so effectively as teams and playing to their strengths.  Winners and prizes will be announced early next week.
Operating Theatre Live
On Thursday, 60 of our Year 10 pupils took part in Operating Theatre Live; an interactive experience involving maths, chemistry and most importantly dissection.  Despite the obvious initial trepidation, pupils threw themselves into the task and had a memorable experience, raising their aspirations and perhaps encouraging them to pursue further experiences in the scientific disciplines.
---
Year 8 Geography Trip to The Witterings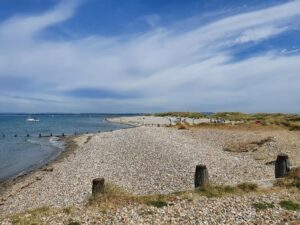 This week saw the second and final of the two fieldwork days with Year 8.  Geography is all about doing as much outdoor classroom work as possible even in the heat.
Pupils were looking at both human and physical geography.  It was a great day and well done to all for their participation over the two days.  The highlight of the trip was seeing so many of the pupils buying fruit and sitting down to enjoy a cool and refreshing fruit platter in place of sweets!
We have received so many positive comments from the parent/carer volunteers, shop owners and members of the general public about how amazing our pupils are and how nice and respectful they were in completing their work.
---
Berlin Trip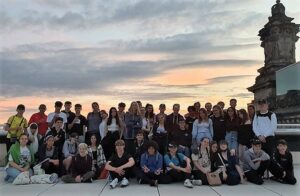 Last weekend our fabulous Year 10 historians visited Berlin on their Enrichment Trip. They visited a concentration camp and explored the Olympic Stadium with some backstage access and experienced great views of the city from the TV Tower and on top of the Reichstag parliament building.
They were a credit to Cams Hill and had a wonderful time!
Maths Pupil Voice Survey
We're always keen to collect feedback from our pupils.  Your child has been sent an email with a link to complete a survey regarding their experiences in Maths this year.  It shouldn't take more than 10 minutes to complete and will provide us with valuable information to develop what we offer in Maths.
For pupils in Year 10, it includes some questions relating to plans for Year 11, so please encourage your child to complete it, as the more responses we get, the better informed we will be.
---
Athletics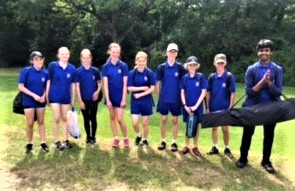 On Wednesday 13 July, we took 10 pupils to the Southampton Sports Centre to represent Fareham and Gosport in the Hampshire Schools District Athletics Championships. On what was an exceptionally warm day, our pupils participated with effort and energy whilst being up against very strong opposition.
We had various top 5 finishes, but special congratulations go out to A Cupid (Yr7) who placed first in the 80m sprint. A big thank you and well done to all pupils for their efforts.