Weekly Message 153 – 1 July 2022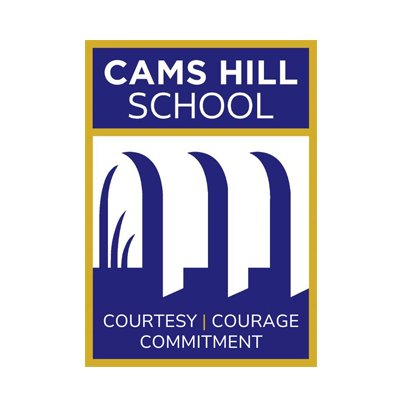 1st July 2022
Credit Averages for This Week
Year 7                  23.12
Year 8                  28.68
Year 9                  13.81
This week has been all about transition and welcoming into school our Class of 2027 as they make the big step into secondary school and what a great two days we have had!
Unsurprisingly the pupils were nervous but after a few hours spent with the rest of the school community they were soon in the swing of things. In their tutor groups, they enjoyed time getting to know each other, their tutor and also the Head of Year and Assistant Heads of Year.  By the time they were leaving at the end of the day, there was a real buzz in the air with the pupils declaring that they had enjoyed the day very much.
Pupils also experienced taught lessons in several subject areas and the tasty delights on offer in our catering facility. We always look forward to the induction days and meeting the new members of our school community and cannot wait to have them all here full-time in September. Please read on for more reflections from our Year 7 transition team.
---
Year 7 Parents' Subject Evening – online
A reminder to parents/carers of current Year 7 pupils that the online Year 7 Parents' Subject evening is taking place Tuesday 5 July 2022 (1500 – 1830). A letter has already been sent to parents/carers explaining how to make a 5-minute appointment with each of your child's subject teachers. Should parents/carers wish to speak with either Mrs Newman (Head of Year), Mrs Whitelam (Assistant Head of Year) or Mr Haines SENDCo, please contact us directly at office@camshill.com
---
Year 6 Transition Visits
We welcomed Year 6 pupils into Cams Hill on Thursday and Friday with half of the year group in school on each day. Pupils enjoyed an assembly with the Headteacher, time with their tutor and four taster lessons across the subjects. Pupils created a 'Rainbow Fizz' in science, took part in Scatterball tournaments in PE and decided upon the best location for Willy Wonka's factory in Geography as well as many other challenges.
A key message promoted to the pupils during their visit was being ready to learn about building resilience to face life's challenges and about being kind as they become members of the school community and that there are always people to help, support and to ask questions when needed.
There were lots of opportunities for pupils to explore the site and meet new pupils joining us from other schools. It was lovely to see pupils getting to know each other ahead of the Activities Weeks in the Summer holiday and starting in September. A huge well done to all the pupils, we look forward to seeing you all again very soon.
---
Mary Rose Trip
Pupils were invited to attend The Mary Rose Museum today to take part in the Kids in Museums #TakeoverDay. They were invited to tour the museum, explore behind the scenes archival material and most importantly begin to plan social media content for the 40th Anniversary of the raising of this ship. Pupils had the fantastic opportunity to interview and talk with two divers who were present in 1982 and pivotal in excavation and work to raise this valuable piece of local history.
---
Year 10 Work Experience
As Year 10 Work experience week draws to a close, we've had some lovely feedback of pupils fully immersing themselves in the opportunity and coming home tired and happy each day. Thank you to everyone involved in finding and offering placements for our pupils – the experience is invaluable.
---
Whole School Enrichment Day
Tuesday was our last Enrichment Day of the academic year. Great discussions were had about big topics and there was a huge buzz around Cams Hill. Year 7 explored the importance of healthy friendships, Year 8 discussed British values and Year 9 discussed extremism and exploitation. Roll on the next one in October!
---
Maths/Photography House Competition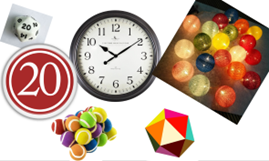 Pupils had to produce a photo collage to show their favourite number.  House points were awarded to all who took part.  The winning entry shown above was created by E Gott in Year 9.
---
Athletics
The girls' track Athletics team performed on Wednesday in the County track finals. Overall, we placed 6th which is an amazing performance. The level of competition was very high with most school teams consisting of club athletes. The journey to the final was also very impressive, finishing 1st in the opening round, 3rd in the semi-final and overall 6th. At the start of the competition over 30 schools had entered this age category. Congratulations to all the pupils involved.
---
*For the attention of local charities!*
This year, we are proud to have raised over £5k for local charities (Naomi House & Jacksplace, Final Straw Foundation) as well as participating in projects alongside Acts Of Kindness Community (Solent) to support our local community.
We are now looking forward to the next academic year and would very much like to hear from any local charities that would be interested in becoming one of our three named charities for the year. We'll get involved in any projects we can and do our best to fundraise 🥰
If you're a local charity, please get in touch using office@camshill.com FAO: Miss T Noble
---
Online Safety
With the holidays fast approaching please find some useful links to support your child with being safe online over the summer period:
https://www.childline.org.uk/info-advice/bullying-abuse-safety/online-mobile-safety/sexting/
https://www.nspcc.org.uk/keeping-children-safe/online-safety/#
https://saferinternet.org.uk/guide-and-resource/parents-and-carers