Weekly Message 136 – 4 February 2022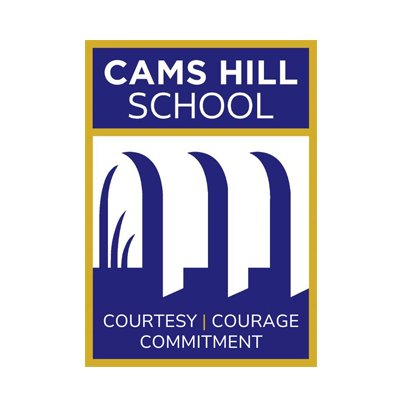 4th February 2022
Credit Averages for This Week
Year 7                  7.90
Year 8                  10.01
Year 9                  5.50
Year 10                4.72
Year 11                 3.54
Thank you to pupils, parents and carers for their patience further to our communication regarding staff absence in the school's canteen. We are pleased to report that usual break and lunchtime arrangements should resume as from Monday 7 February 2022.
It continues to be the case that we are working in unpredictable times with staff subject to periods of isolation owing to Covid. Please be reassured that we continue to work as proactively as we can, with the resources available to us, to keep the impact of staff absence to a minimum.
---
Pupil Attendance
Please see below the school's attendance figures for our pupil cohort this past week.  For your reference, it is our intention to share these details with you in all future weekly messages.
| | |
| --- | --- |
| This week (W/e 4 Feb) | 91.6% (66 pupils absent due to a positive COVID Test) |
| Last week (W/e 28 Jan) | 91.8% |
| National Average year to date | 89.5% |
*The National Average figure is from the start of the academic year to the 28 Jan 2022 owing to the timing of its publication
The 'Attendance Policy' can be found on our website for further details on how the school and parents/carers can work together to ensure that all children attend school regularly.
---
Year 9 Parents' Subject Evening Next Week – 8 February 2022 – Online
We remind parents/carers of the forthcoming Year 9 Parents' Subject Evening. Following on from the Tutor evening earlier this year, the evening will provide parents/carers with the opportunity to meet with each of their child's subject teachers. The evening is timed suitably as the year group prepare to make their Key Stage 4 Guided Choices ahead of starting in Year 10.
This will be an online event and parents/carers have already been sent information on how to use the booking system to make appointments.
---
COVID Vaccinations 16 and 17 February 2022
Just a reminder that the Southern Health Immunisation Team will in school on 16 and 17 February 2022. If you wish your child to be vaccinated, please complete the online consent form which was emailed to parent/carers on 1 February 2022. Further to the consent form please find below a vaccination update.
Should you have any queries please contact southeasthantsimmunisationteam@southernhealth.nhs.uk
Update for the upcoming Covid Vaccinations 16 and 17 February 2022.
---
Time To Talk Day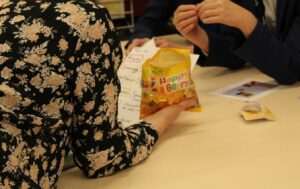 On Thursday 3 February 2022, it was Time to Talk Day.  The day was designed for children and adults to take some time to talk in a bid to promote positive mental health.  Our whole school community had an extended tutor time and took part in activities that cultivated conversations around wellbeing.
Feedback from the session was positive; we were so proud to see our community embrace the opportunity.  The more we talk about mental health the more the stigma dissipates and that can only be a good thing.
What shone through fiercely was how much our community care about each other and they readily embraced the opportunity to support each by talking and sharing.
As the event was so successful, we hope to run this on a more regular basis.
---
Rugby Players Needed
If your child is interested in playing rugby for the school or just for fun, they should come and speak to Mr Worthy in the PE department. We have specific clubs for Years 7, 8 and 9. Year 7 club runs after school on Mondays with the Year 8 and 9 club running on Thursdays.  No experience of playing rugby is required!! Come along and try something new!
---
Football
A valiant performance from our Year 11 football team saw them lose 4-3 in the quarter finals of the Hampshire Cup. An exceptional performance put them into a 3-1 lead but, unfortunately, they couldn't hold on. A massive well done from all at Cams Hill for progressing so far in the competition and doing the school proud. We look forward to entering the Hampshire Cup again next year.
---
Athletics
As previously communicated to all Year 7, 8 and 9 pupils, the PE Department has entered the Hampshire Schools, Track Knock-Out competition in the Summer Term. So far, we have had 30 pupils register their interest to compete for the school which is amazing. Individual invites will be sent out in the coming week informing these pupils when the track athletics training evening will be. Places are still open to attend so if your child is interested, please send them to see Mr Worthy in the PE Department.
---
Volleyball
Our u16 boys are looking forward to their next Grand Prix in the Volleyball England Tier 2 National Cup. Cams Hill hosted the previous round, this time we venture to Bristol Volleyball Club, who host six teams from the South of England. Good luck to all involved.
---
Dance Live!
Show time is nearly upon us! We wish all pupils the very best of luck as they perform at the Dance Live! event at the Portsmouth Guildhall on Thursday 10 February. Pupils have shown an amazing level of commitment and dedication to rehearsals and are very excited to showcase their dance. A massive thank you to Miss Weston who has created this showpiece. Tickets are available directly from the Portsmouth Guildhall ticket office.
---
PE Clubs and Fixtures after Half Term
The timetable for clubs and fixtures will be published shortly. The following competitions have been entered after half term so if you child is keen to participate or has any questions please come and speak to a member of the PE department.
Years 10 and 11 girls' football
Year 7 and 8 girls' football
Year 7 boys' rugby
Year 8 boys' rugby
Year 7 boys' football
---
Headteacher's Blog
The Headteacher's blog contains more informal reflections and is available here:

https://camsheadteacher.wordpress.com/