Weekly Message 130 – 10 December 2021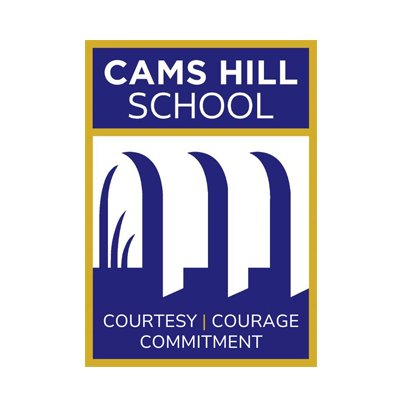 10th December 2021
Credit Averages for This Week
Year 7                  8.29
Year 8                  6.52
Year 9                  6.26
Year 10                4.46
Year 11                 4.12
Thank you to all parents/carers who were able to join us for the Year 11 Parents' Subject Evening on Tuesday and for the feedback provided on completion of the questionnaire. We hope that parents/carers gained useful insight from teachers to help support their children at home in the run-up to the final exams.
We have enjoyed getting into the festive spirit this week; the school's catering team provided a whopping 685 Christmas lunches on Thursday and, with risk reduction measures in place, we literally opened all our doors to invite parents/carers in to enjoy a magical Christmas Concert.  The pupil performances were exceptional and the audience was entertained from start to finish, in awe of the talent of the pupils on stage.  Well done to all involved.
We remind parents/carers that we are holding two non-school uniform days next week, Wednesday 15 December 2021 and Friday 17 December 2021.  Please see previous school communication for further details.
Mrs Harrison-Jones (Headteacher) has written to parents/carers in her letter dated Friday 10 December 2021 about the alternative arrangements we have in place for some year groups next week – we ask that parents/carers read these carefully and we thank you for your support and patience with this matter.
We also remind parents/carers that school closes for the Christmas break at 1230 for all pupils on 17 December 2021.
---
Geography field trip to Gun Wharf Quays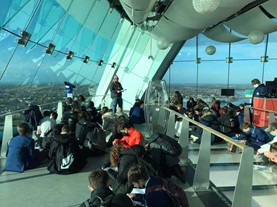 Geography fieldwork is an important element of the GCSE course. This week the department organised another fabulous trip to Gun Wharf Quays, led by the brilliant Mr Annison (Geography Teacher), to help Year 10 Geography pupils gain an understanding of urban regeneration.  This included a trip up the Spinnaker Tower to soak up the view of the local area – and what a view!
---
Christmas Lunch
We are beyond proud to have a DreamTeam running our canteen.  On Thursday, Mr Watkins (Chef Manager) and the amazing canteen staff plated over 600 delicious Christmas dinners for our lucky pupils.  We can't thank colleagues enough for their hard work as well as the support of our fabulous Senior Prefect team. A true team effort.
---
Key Stage 3 Seasonal Cook Club
Christmas had most definitely arrived in the Food Room this week as KS3 pupils attended our annual 'cool yule' chocolate yule log after-school decorating session. The final pupil outcomes were super impressive with a rich chocolatey buttercream 'bark' and dainty fondant icing finishing touches.
Well done to everyone; we hope they tasted as good as they looked! We know that this session was oversubscribed so if your child would like to have a go at home, please send us a picture of their efforts to office@camshill.com and they will be rewarded with a credit.  Please do look out for our next seasonal cook in the lead-up to Valentine's Day.
---
Guide to Instagram for Parents and Carers
---
Internet Matters Guide on Discord
Internet Matters have released an updated guide for parent/carers regarding the app 'discord'. Please do take the time to read the information and check your child's settings if they use this platform.