Weekly Message 120 – 24 September 2021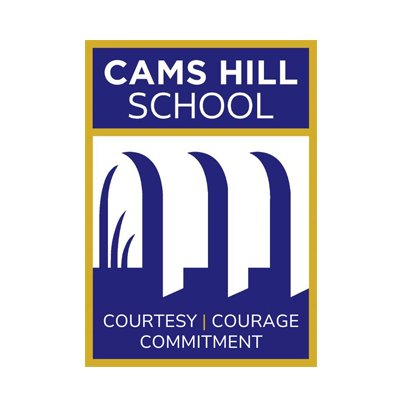 24th September 2021
Credit Averages for This Week
Year 7                  10.87
Year 8                  10.93
Year 9                  7.47
Year 10                6.76
Year 11                 5.32
Open Evening – Thursday 30 September 2021
We are looking forward to welcoming prospective parents/carers to Cams Hill School when we open our doors at 1800 for our annual Open Evening taking place on Thursday. Many members of the school community will be on site to share with visitors the wide ranging experiences and opportunities available to pupils at Cams Hill School.
We remind our parents/carers that as detailed in our school calendar, on Friday 1 October the school will begin one hour later for our pupils, recognising the outstanding dedication of the high number of pupils who volunteer to stay late in school. Specific arrangements have been sent to parents/carers today.
---
'Next Steps' Open Evening
On Tuesday we ran our Next Steps event for our Year 11 pupils and the turnout was fantastic! This was an opportunity for pupils to speak directly with the representatives from the colleges and find out about the courses they offer and what makes them unique. With all the local colleges and several apprenticeship providers represented, we hope pupils and parents/carers alike found it interesting and informative.
Don't forget Careers Interviews are now in full swing for pupils needing more help and advice. Should you need any further information or guidance, please do get in touch with Mr Purlsow (CEIAG Coordinator).
---
Success in the first round of the Hampshire Cup
On Wednesday 22 September, the Year 11 football team travelled to Salesians College, Farnborough to compete in the first round of the Hampshire Cup.
In what is a notoriously difficult fixture, the team played with confidence, energy and a great desire to do well. A tense start to the game saw the game level at 1-1 with chances being created at both ends. However, as the game progressed the Cams Hill team began to create more chances and eventually ran out 6-2 winners.
This is an outstanding achievement and we wish the team all the luck in the next round of the competition.
---
Year 7 Maths Workshop – change of date
Please note that the date of the Year 7 Maths workshop has changed from 29 September 2021 to 7 October 2021.  A letter was emailed to Year 7 parents/carers today with information about this event.
---
New Absence Line Phone Number
Please note our new phone number for reporting pupil absences – 01329 800901.
If a child is absent, parents/carers must contact us as soon as possible on the first day of absence and on each subsequent day of absence. Calls should be made to our absence line or an email should be sent to office@camshill.com or parents/carers can call into school and report to Reception.