Weekly Message 8 March 2019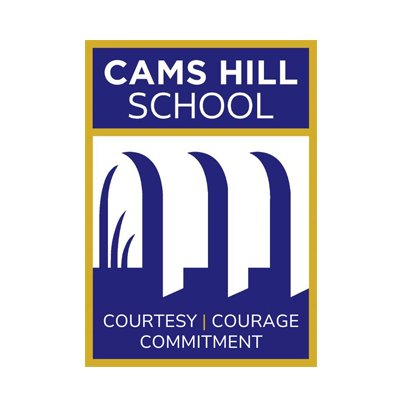 8th March 2019
Weekly Message – Issue 23
Credit Averages For This Week
Year 7:   7       Year 8:   6       Year 9:   4       Year 10:   3       Year 11:   1
Thank you to all the parents and carers able to join us on Tuesday for the Year 8 Parents' Evening and thank you for the responses to the Parent Questionnaire which contribute to our continued improvement planning.
This week has been a busy one; the Year 11 Mocks are well underway, World Book Day took place on Thursday (you may have seen colleagues on Twitter sharing their favourite reads @cams_library) and this week has seen the launch of a number of House Competitions including a staff badminton tournament – see below for the competition launched in Maths.
We also share below information about recent trips and an update on the 'Create and Cook' competition taking place in the Technology Department.
Double, double toil and trouble. Fire burn, and cauldron bubble
On Thursday 28 February, over 50 Year 10 and 11 pupils took a trip to the Mayflower Theatre in Southampton to see the National Theatre production of Shakespeare's Macbeth.  We were extremely lucky to have excellent seats, almost at the front of the stalls; it really does pay to book early!
This version of the classic play was set in post-apocalyptic Scotland.  The design elements of the production were incredible and the athleticism of the actors, especially the Witches, was impressive.  The actor playing Banquo, Patrick Robinson, was a favourite amongst staff and pupils, identifying the richness and expression of his voice and connection with other performers.
There were moments of tenderness, starkly contrasted with sudden flashes of violence and madness, all against a nightmarish background of the supernatural.  Overall, a thought provoking and interesting interpretation.
Our pupils were extremely well behaved and I hope that they have gained an extra insight into the play in readiness for their exams in English Literature and Drama.
Iceland 2019
On Saturday 16 February 2019, 39 pupils and 6 staff headed to Iceland. As we flew over Iceland the pupils and staff got their first sight of the ice-clad island and the excitement of our adventure began to build.
Our first stop was the iconic tourist attraction, The Blue Lagoon, just like swimming in a bath, it was so warm.  Some pupils and staff experienced the exfoliating face masks and took advantage of the free drink, typical Icelandic smoothies, whilst watching the sun set.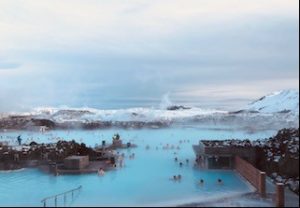 Day two – The Golden Circle tour taking in the magnificent Gulfoss Waterfall, spectacular scenery and snow clad hills and a stunning sunrise. Despite a temperature of -5°C or more with the wind chill factor, the waterfalls did not disappoint, the views were phenomenal both with free flowing falls and frozen falls.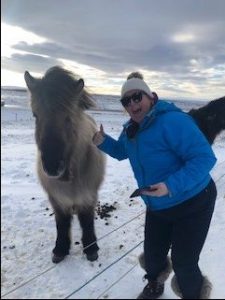 Our next stop was the geysers.  We watched in anticipation for the geysers to spout hot water and steam, a natural occurrence that happens approximately every 5 minutes. Then to the Þingvellir canyon, to observe the rift between the two tectonic plates.
Day three saw us depart for The South Shore – offering close-up views of some of Iceland's more active volcanoes, Hekla and Eyjafjallajökull and a stop at the Lava Centre, giving the pupils an insight into the creation and how active the island is. We saw Dyrhólaey sea arch, cliffs, took time on the beach to see the natural rock formations and collect some rocks for Mr Townsend!  Our last stops of the day were Seljalandsfoss and Skogarfoss waterfalls.
Day four allowed us to take in the sights of the capital Reykjavik.  We drove past the presidential residence and stopped at the mid-Atlantic ridge and canyon.  The pupils had the opportunity to stand both the North American plate and Eurasian plate with our last destination, Keflavik airport for our journey home.
Pi Day Maths House Competition for Spring Term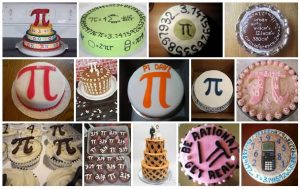 Design a cake to celebrate Pi Day on Thursday 14 March 2019!
Entries will be judged on appearance and taste and house points awarded for the top 3.14 entries!
Bring your cakes to the Maths Department Office at school on Thursday 14 March by 0825 for judging.
(Please include a list of ingredients of your cake in case of food allergies.)
Why not take a photo of your π Day cake and tweet to @CamsMaths
World Book Day 2019
Here at Cams Hill Library we have been busy celebrating World Book Day 2019.
This year, we have been making videos to Tweet throughout the day, featuring staff talking about their life changing reads, from Anne Frank's Diary to Orwell's 1984.
These can be viewed on Twitter @Cams_library.
We have also held a successful book World Book Day sale, with both modern and classic reads available for as little as 50p, so there's no excuse not to have a book for Drop Everything And Read (DEAR) this term!
Create and Cook Competition – Update 2019
Menus have been designed and submitted and pupils have been invited to take part in a 'Cook Off' organised for Monday 18 March 2019 at 1515.
The winner of the 'Cook Off' will receive a trophy and a school prize and go forward to the Hampshire final which will take place in June with top local chefs as judges.  The deadline for the school's nomination to 'Create and Cook' is 25 March 2019.
The Headteacher's blog contains more informal reflections and is available here:
Key Dates
June 2019
Monday 17
Year 11: GCSE German Paper 4 (AM 1h/1h 15m)
Year 11: GCSE Certificate in Further Mathematics (calculator) (PM 2h)
Year 8 & 9: Design and Technology Upcycling Competition
Tuesday 18
Year 11: GCSE Additional Mathematics (AM 2h)
Year 11: GCSE Hospitality and Catering Spec A - Unit 1 (on screen) (AM 1h 45m)
Year 7: Parents Evening
Wednesday 19
Year 10 Mock Exam: Statistics Paper 1 10C
Year 10 Mock Exam: PE Paper 2 10A
Year 10 Mock Exam: Drama 10A
Year 10 Mock Exam: Catering 10A
Year 10 Mock Exam: Combined Science Biology Paper 1 (am)
Year 10 Mock Exam: Biology Paper 1
Year 7: Gosport and Fareham Track and Field Athletics Championships Mountbatten Centre Portsmouth
Thursday 20
Year 8: Design and Technology Upcycling Competition Entries DEADLINE
Year 10 Mock Exam: Maths Paper 1 (non-calculator)
Year 10 Mock Exam: Business Paper 1
Friday 21
Year 10 Mock Exam: Chemistry Paper 1
Year 10 Mock Exam: Combined Science Chemistry Paper 1
Year 10 Mock Exam: Geography Paper 1
TBC Year 9: Stem Event
#hotchocfriwithHT
---
Puzzle Corner