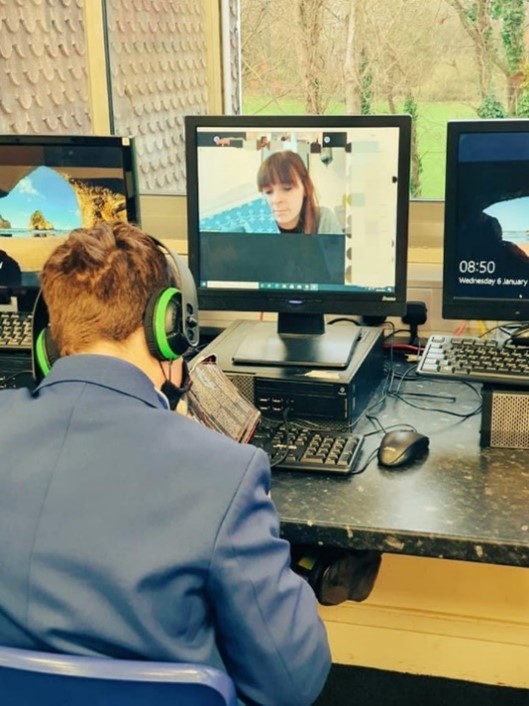 Critical Workers Online School Provision
CWOSP Lead: Miss T Noble – Assistant Head
CWOSP Deputy: Mr J Anderson-Poore – Assistant Head of Year (KS4)
Following Government Guidance, as of 5 January 2021 Cams Hill School will be open ONLY to pupils of Critical Workers, pupils with an EHCP or allocated social worker and a small group of our more vulnerable pupils. We expect this to be very few pupils to ensure the health, safety and welfare of pupils and staff at this time.
Pupils will follow their normal school timetable and attend their usual lessons/tutor with their usual teacher. Their teacher will be teaching live online lessons to the overwhelming majority of pupils who will be accessing remote live lessons from home. CWOSP pupils will join them from a school IT room. We actively encourage pupils to bring their own headphones in to school to access live learning (we can provide them but for hygiene, comfort and convenience we are offering pupils the opportunity to bring their own).
Pupils should be in correct PE school uniform with their equipment and Covid kits. (spare mask, hand sanitiser, tissues, water bottle, sandwich bag.) Students will be participating in a PE lesson once a day. It is cold in our well-ventilated buildings so please ensure that they wear a PE or plain navy blue round neck jumper. They will be outside for break and lunch time so please ensure they bring coats.
Behavioural expectations are in line with our Cams Hill School, behaviour policy, which can be found on our website.
For the full list of employment classed as critical workers, please refer to the Government guidance here.
For further information regarding CWOSP, please contact us here.