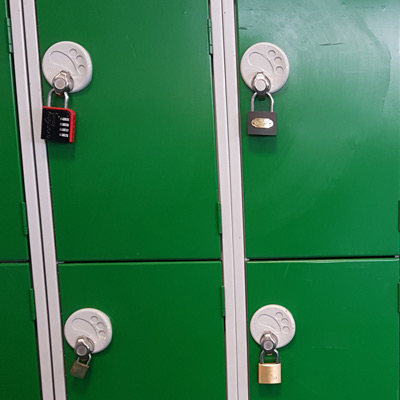 Pupils will be able to hire a locker for £5.00 per academic year; this is not refundable.
Pupils will be required to provide their own padlock and key for their locker. If the key to the padlock is lost, the school will be able to remove the padlock so that the pupil can access the locker. It would then be the pupil's responsibility to provide a new padlock. Please note the padlock needs to be big enough to keep the latch locked; we recommend a padlock with a bar 5mm thick – the maximum width of the bar is 7mm.
The lockers are large enough to hold bags, A4 folders and PE kit.
Although items stored in the lockers are relatively secure, we do not guarantee full security and pupils are encouraged not to leave items overnight.
Expensive and attractive coats and bags should not be brought to school.